Outdoor Grill Surround
I have been asked by many of you to show a closer pic of my outdoor grill surround. In earlier posts of my outdoors like the one of my Gazebo Reveal you got a small glimpse of it. So today I thought I would share it all so here ya go.
We have had this many years and was actually easier to make than you would think. If you have a good stone cutting saw blade you can do it too. Hubs has so many tools so it was a messy job but not a problem for him.
If you don't have anything to cut stone with you certainly can have the stone place do it all for you.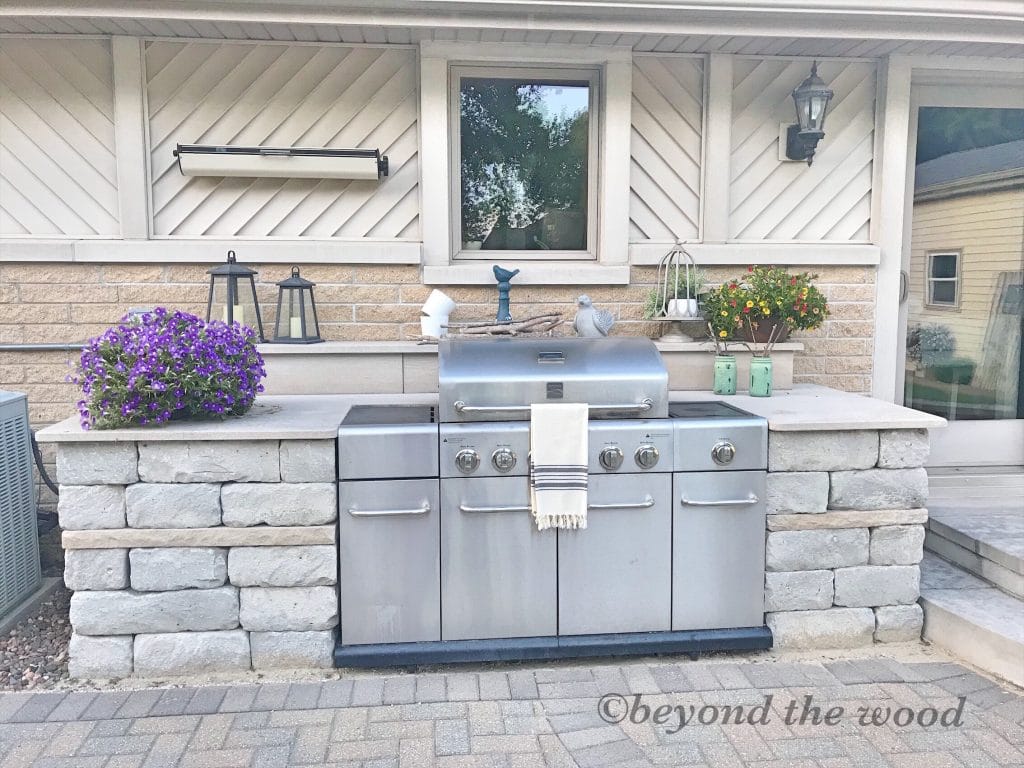 We purchased lannon stone from a local quarry and basically just stacked it all up around the grill. Hubs used his saw with a blade that cuts stone as needed and that really worked well. You can also use regular bricks from any of the hardware stores. Ideas are endless.
The shelf was also made out of stone so it will last forever. He did build a wood frame in the back to support the shelf. So that is hidden behind the grill.
The disadvantage to doing it this way is when you need a new grill you need to get something close to the size you already had. Which a couple years ago we did need a new grill and was lucky to find one almost the same size as the last one. So that was good otherwise we would have had to make some adjustments to the stone.
(Ignore the hanging thing on the house. It is a retractable clothes line and to be honest I have not used it in years. I did ask hubs to take it down this year but not sure he will remember.)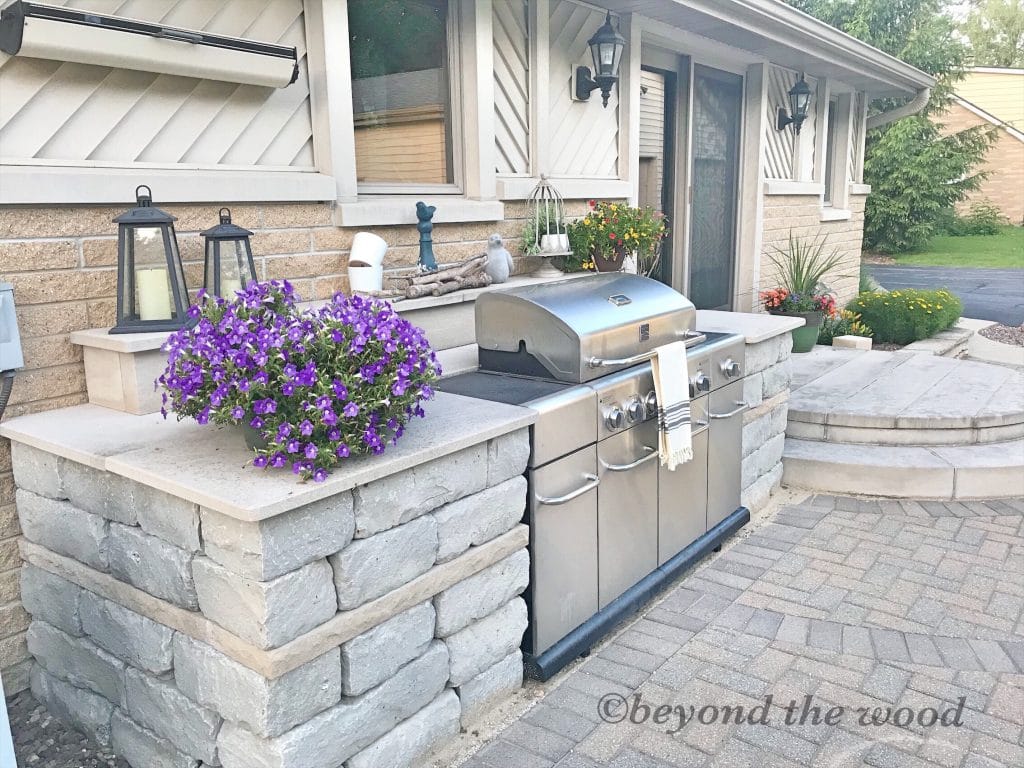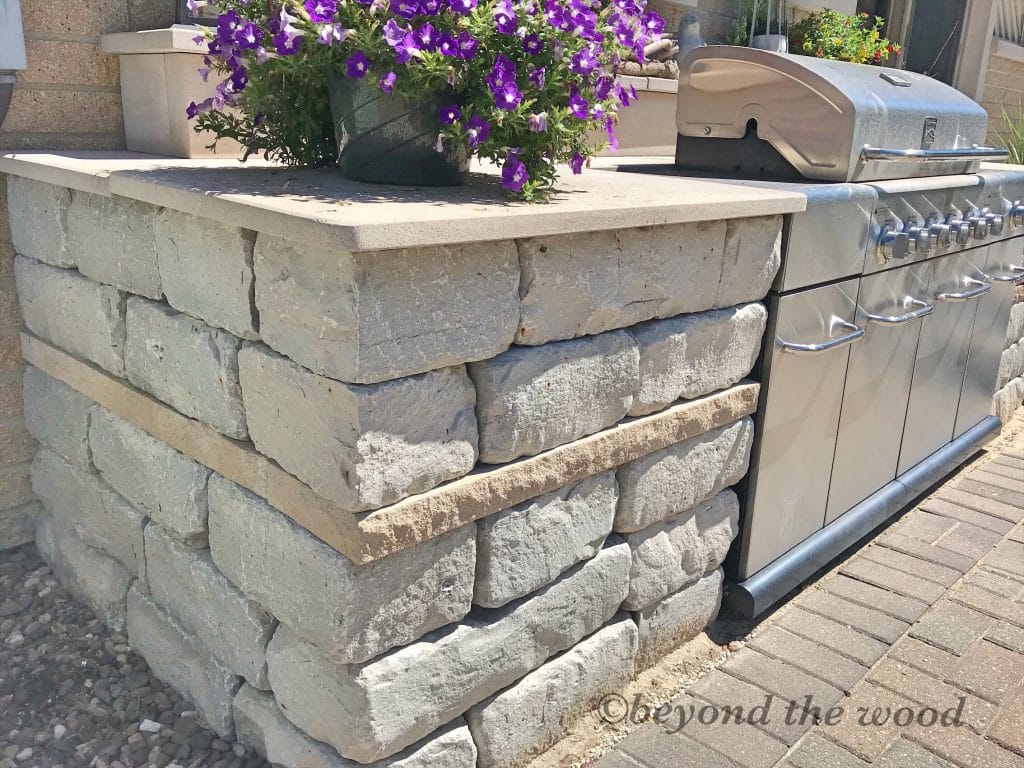 Decorating the shelf on the outdoor grill
Each year I like to decorate the shelf and this year I added this adorable birdhouse. Adding a plant and greenery to it finished it off.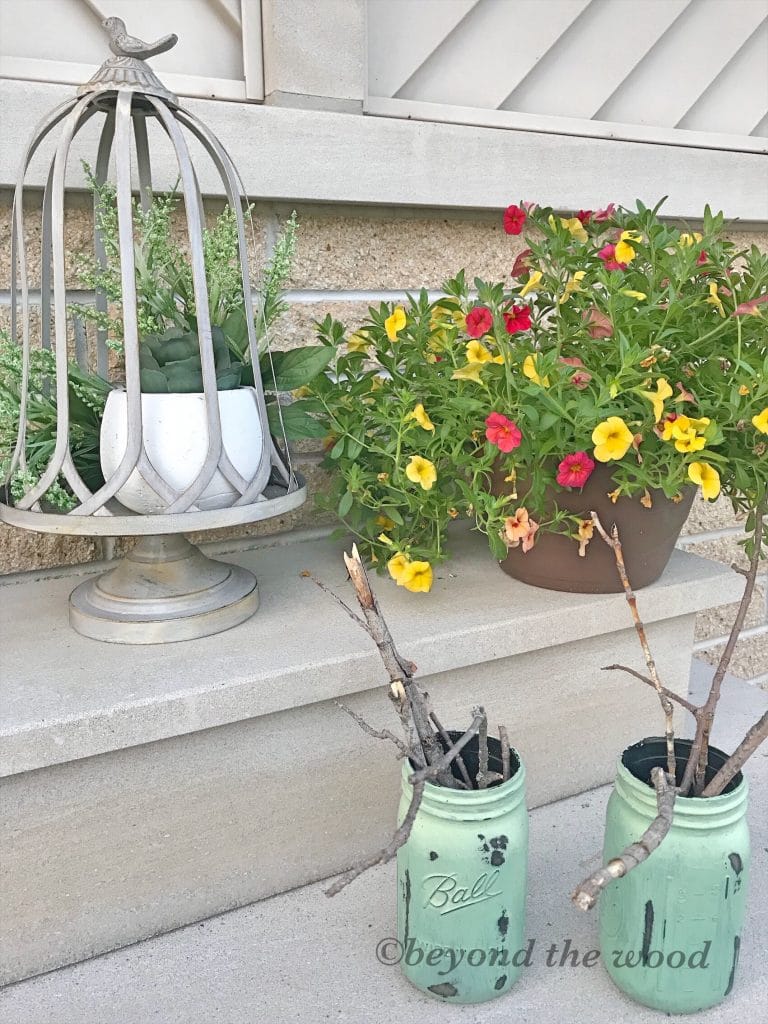 Mason jars filled with twigs from the yard is also a nice way to decorate for outdoors. Or you can also stack up some old tree branches from the yard to dress things up. That is a no cost way to decorate for sure. 🙂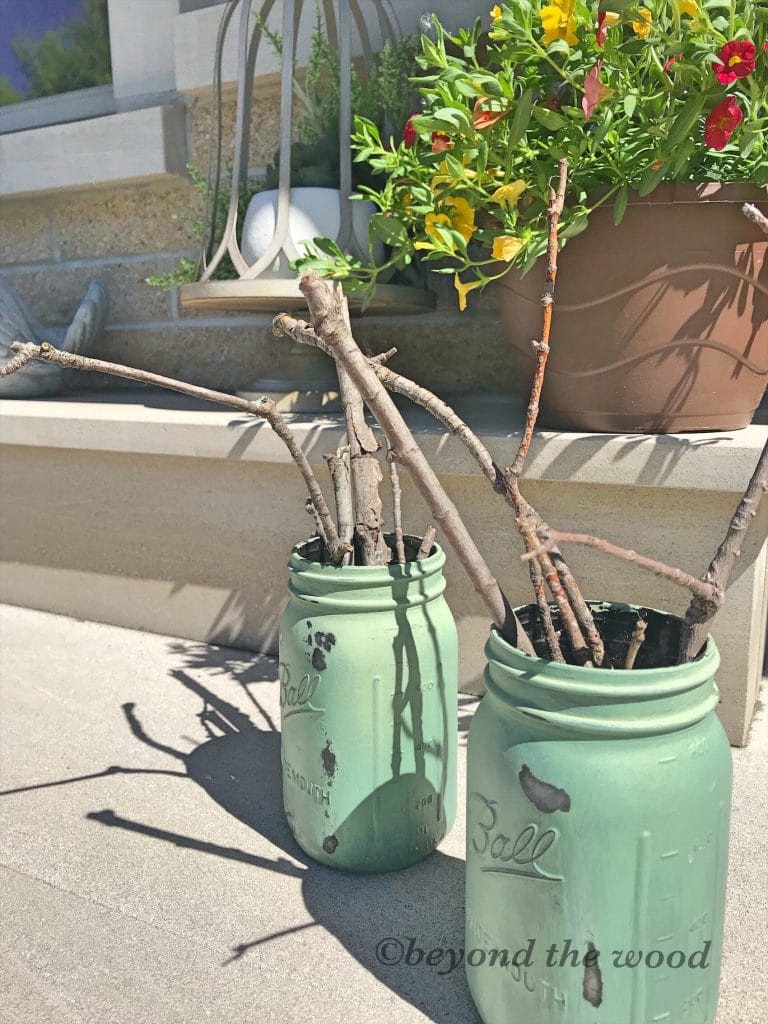 Just be sure to keep any plants a good distance from the grill itself. That gets very hot and can burn anything directly in back of it.
My first year I learned the hard way and had the whole shelf filled with plants. Not good…it did not start a fire but the fronts of them all got burned from the heat of the grill coming out the back. So that is also a reason it is far away from the house. So lesson learned!
Lanterns
You can never go wrong with solar lanterns. They are sold all over the place and the stores have so many cute ones. I have had these for years and still look great. But I also love looking at new ones that are available.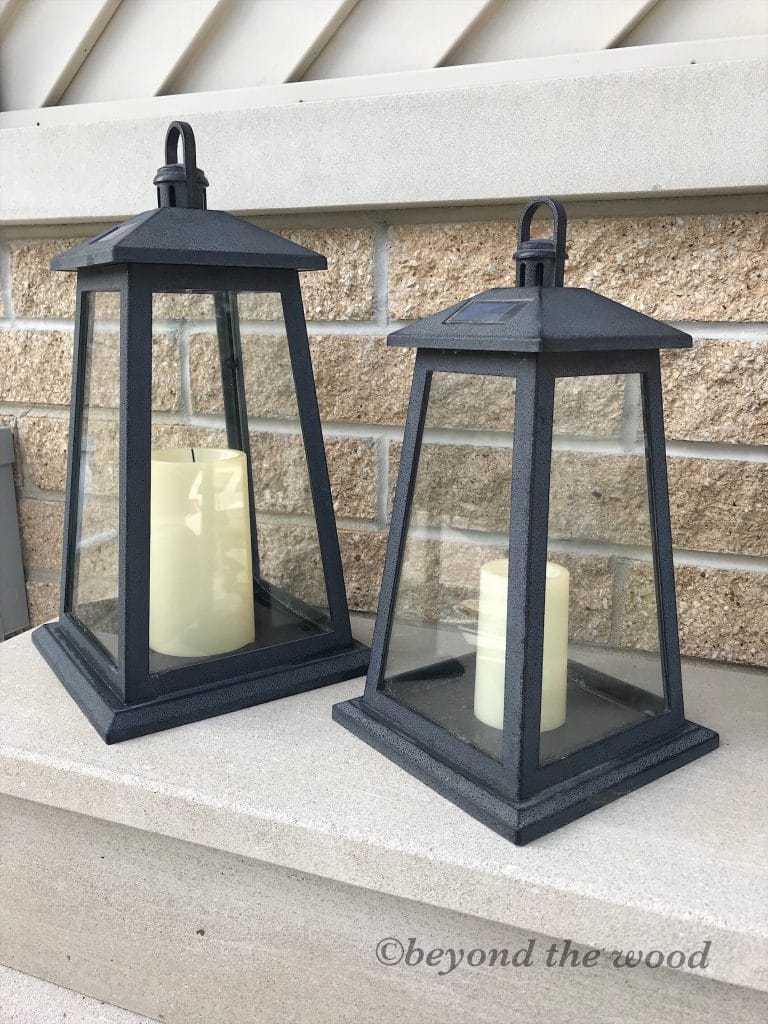 Here are a few and if I were to get a new one I would probably get from Target or Amazon. They are also solar so you don't need to deal with batteries or electricity. Pricing is all over the place with lanterns. I love the simplicity of these and the price is very affordable.
I think the metal ones will hold up a little longer with being outdoors but I still love the wood ones. Wood just weathers so much faster when outside. But for sure I recommend packing them away for winter.  Aren't they adorable?! I love lanterns inside the home and out! 
This antique white one is more expensive but oh I love the color and style. I would probably keep this one for decor inside just to preserve the beauty of it. It also has a timer on it if you wanted to have it go on and off each night! But my indoor ones I just turn on when I want them on.  
This wood one from Amazon is so cute too.
It would look so cute on a fireplace hearth or even setting around on the floor somewhere in a grouping. I have many in my home and will share in another post one day.
For my indoor lanterns I do use the flame less candles and I also get them on Amazon. I love the flickering ones because they look so real. I only turn them on when people are coming over so the batteries last forever.
Stacking a couple pots also add some design and texture to the outdoors. When decorating outside just think of anything related to the outdoors. You cannot go wrong with whatever you come up with. See more ideas in my Potting Bench post.
Each year I try to change things up and seem to always find something different.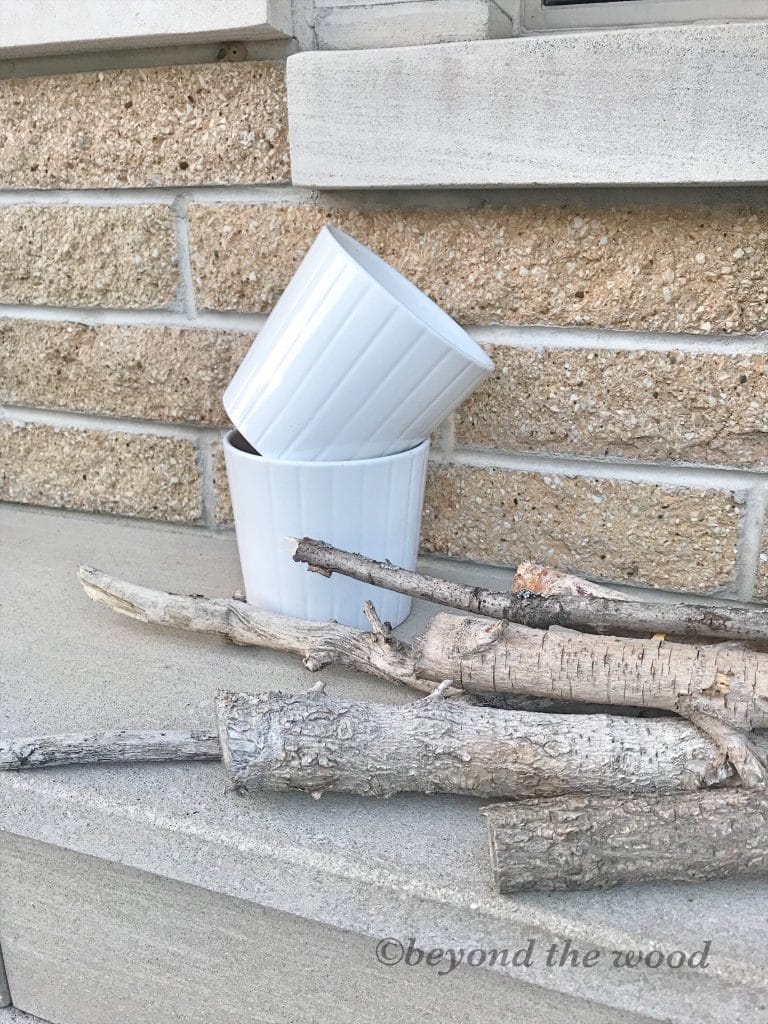 Of course after I posted all these photos I added this adorable little bench to my shelf next to the lanterns. How cute is that!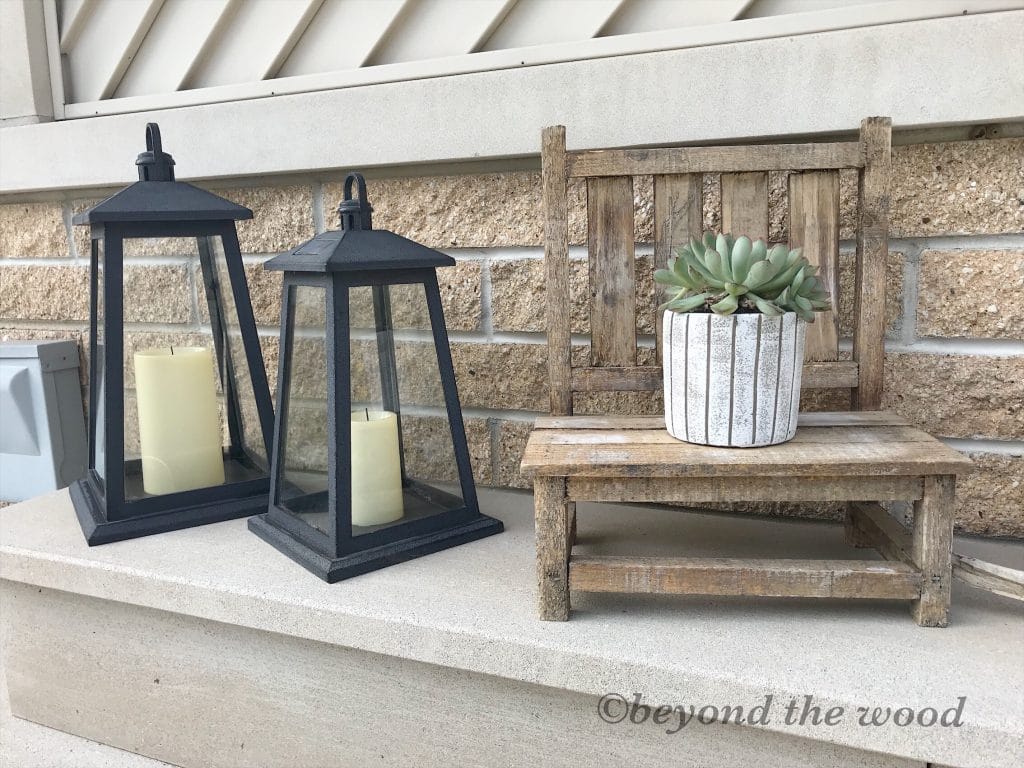 Update on bedroom makeover
It is slowly coming along and will be updating y'all in my next post hopefully this weekend. I am excited to share so many great projects and finds for the makeover so stay tuned!
Here are the earlier posts on the makeover and I am working on Day 3!
Have a great Friday friends and hope you stay cool. Here in Wisconsin this weekend the heat index is going to be in the 100's. yikes!
Thanks so much for popping on over at my blog today. I hope it gave you inspiration!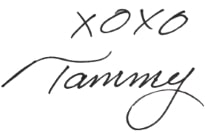 You might also be interesting in my other outdoor posts such as: