Hello, hello. Happy October! Are you getting all the Fall feels yet? I am slowly bringing out my fall decor because time has been against me. But I did get my table styled for the season and you know me, totally "obsessed" with buffalo check, lol. I like to change it up year to year and even though I loved my table last year, I also love this style. We do not use this table on a daily basis except for holidays, so I can keep it styled this way until Thanksgiving. But who knows I really could change it up again before then! ha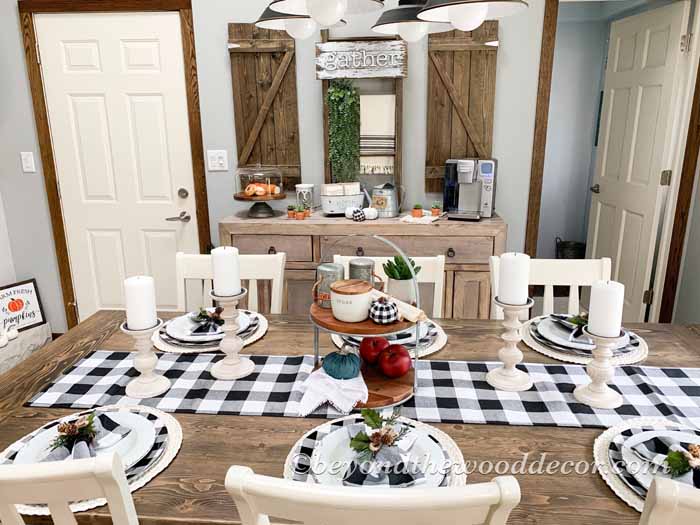 Of course I had to keep some apples in the decor as well because it is also apple season right?! Ha
Trending patterned floors
Have you seen the new trend of patterned floors for bathrooms, mudrooms and even kitchens? Some are new tiles, while others are just stickers and some are even stenciling their existing tile.
My daughter and I went to the parade of homes a few weeks back and the rooms that had the patterned medallion type floors were gorgeous. I have two bathrooms yet we need to re do and I considered the flooring. But, I honestly swayed away from it because I am afraid I would get sick of it in years to come. So then I read up on how you can stencil your own. Ummmm not sure I am up for that and wondered, how long would paint on a floor really last?
I mean it ends up being so gorgeous but I worry long term if the paint really holds up. Here are some photos I found that show you what I am talking about. These are NOT my photos.
But look at them are they gorgeous or what? Some of them are pre-made tiles but others are literally stenciled on. As much as I like it now I went the easier alternative to get a similar look but yet be able to change it when I get sick of it. My idea was simply new rugs!
Love my new rugs!
Here they are and I am so in love with the rugs I found at Target and best of all they are machine washable. They brought in that perfect medallion pattern that I wanted. Aren't they just so darn cute?!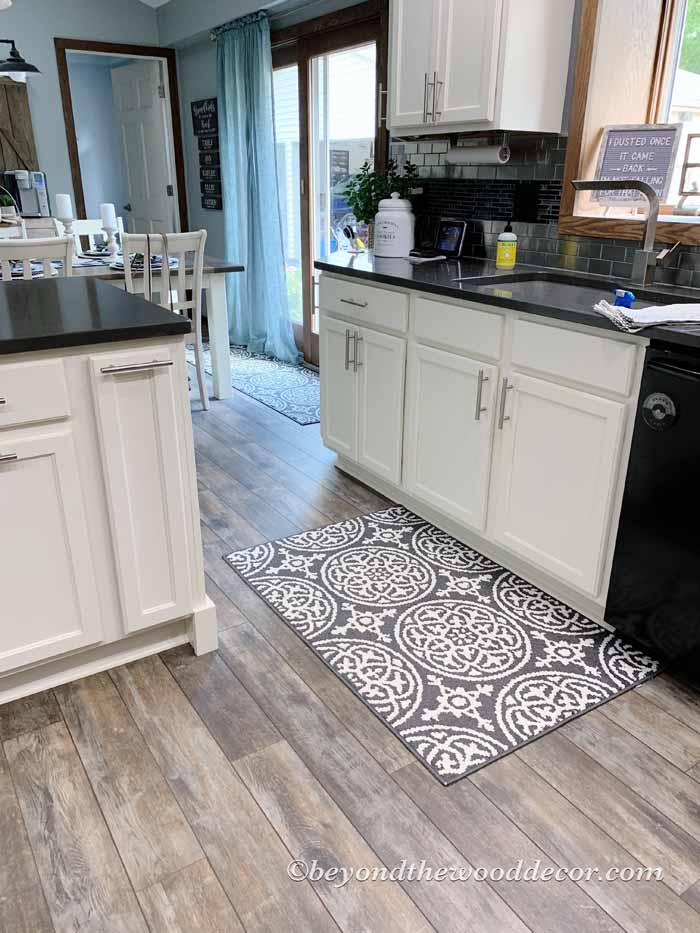 I bought three of them all in different sizes. One in front of my sink, one runner in front of the patio doors and one in front of the door leading to the garage.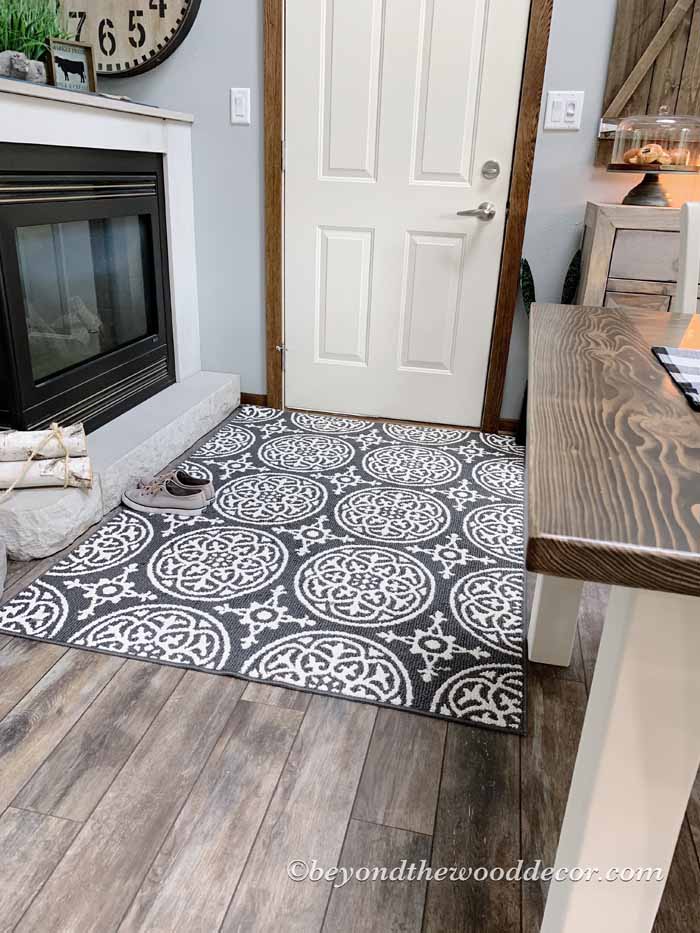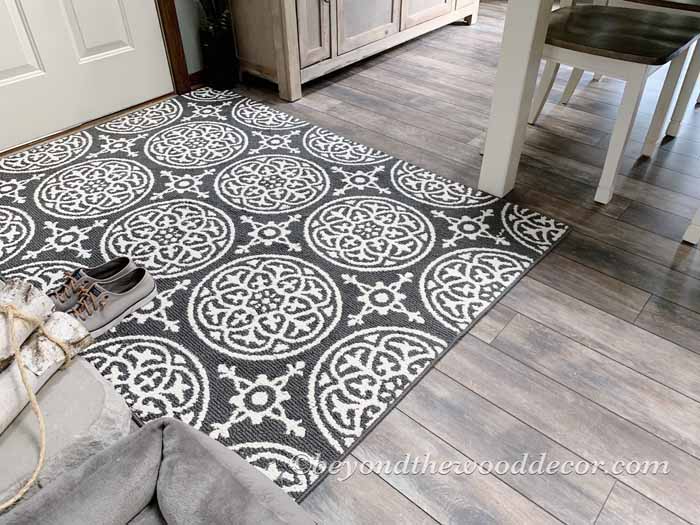 My baby girl even thinks the rugs are beautiful! lol
If you are interested in these rugs they are available online at Target and here are the links. They are currently on sale through Saturday Oct 5, 2019. Some sizes are also in the store
The small one in front of my sink measures 30 x 46 and you can purchase here
The runner in front of my patio door measures 2′ x 7′ and you can find that one here.
Lastly, the one in front of the door leading to our garage measures 4′ x 5'6″ and that one is here. They also have other colors but my favorite was this grey.
So there ya go. If you ever thought about changing out a floor in your home to the new trending style of these medallion patterns think twice! This would certainly be another alternative if you are on the fence and afraid of long term. I am so thrilled with these rugs because of the design, but also knowing I can throw them in the washing machine just rocks my world! My last set was not machine washable and never again.
There ya go my friends! I hope you found inspiration for your own space. Have a great rest of your week!
xoxo