Happy Monday friends!
I hope you had a great weekend. I totally feel like this….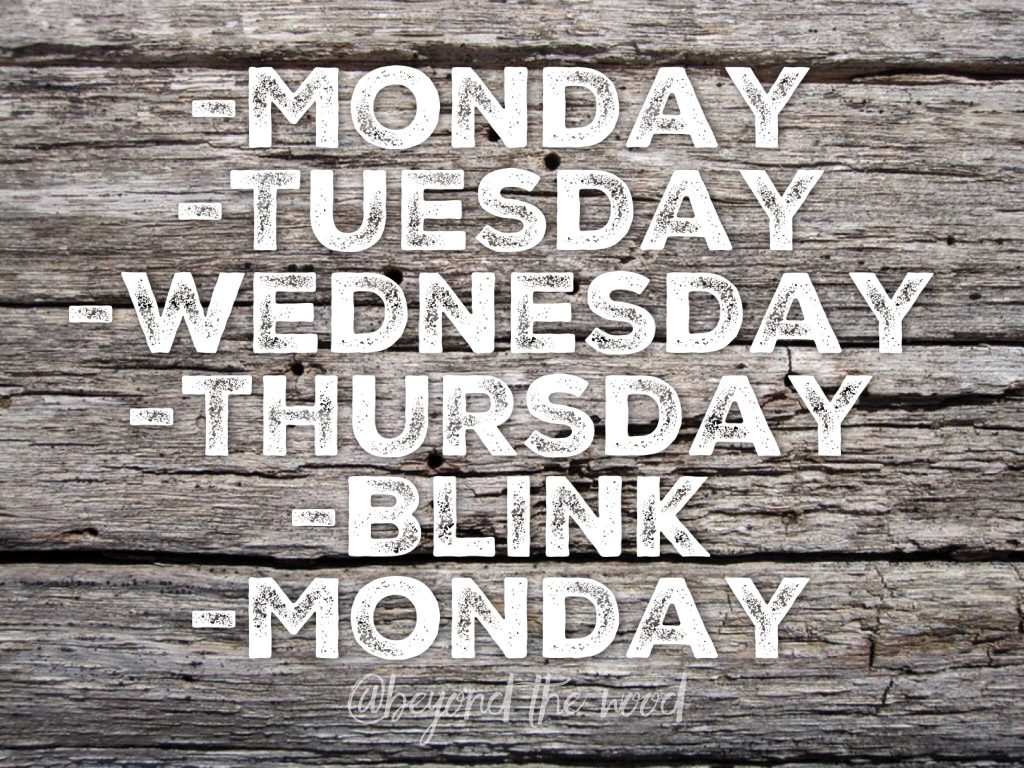 I mean seriously it went by so fast and I did not even get half of what I wanted done. How about you? But wow what a great weather weekend. Gets me so excited for summer. I had the dogs out a lot this weekend and they loved it as well. I also did some shopping and I did a ton of cleaning and organizing.
I have my grandson coming today to spend the night and I am beyond excited. He will be 4 months old on the 26th. So I got all the bedding in the crib washed and hung some room darkening curtains in the guest room where I have the crib setup. We saved our crib from my kids so it is an oldie but goodie! He will be staying until Tuesday afternoon so we should have some fun!
As many of you know I totally love supporting handmade and other makers. Being one myself I totally get the struggles small makers have on building a business and I am thrilled to support any one of them when I can.
I have been wanting a leather cuff bracelet for sometime now and back in February I finally found a gal on Etsy that made me the perfect bracelet. I have been wearing it every day since I received it and I can now give an honest review of it and say it is my absolute favorite. The quality is so good and her work is beautiful. I picked this word and the leather cuff after she gave me a few choices.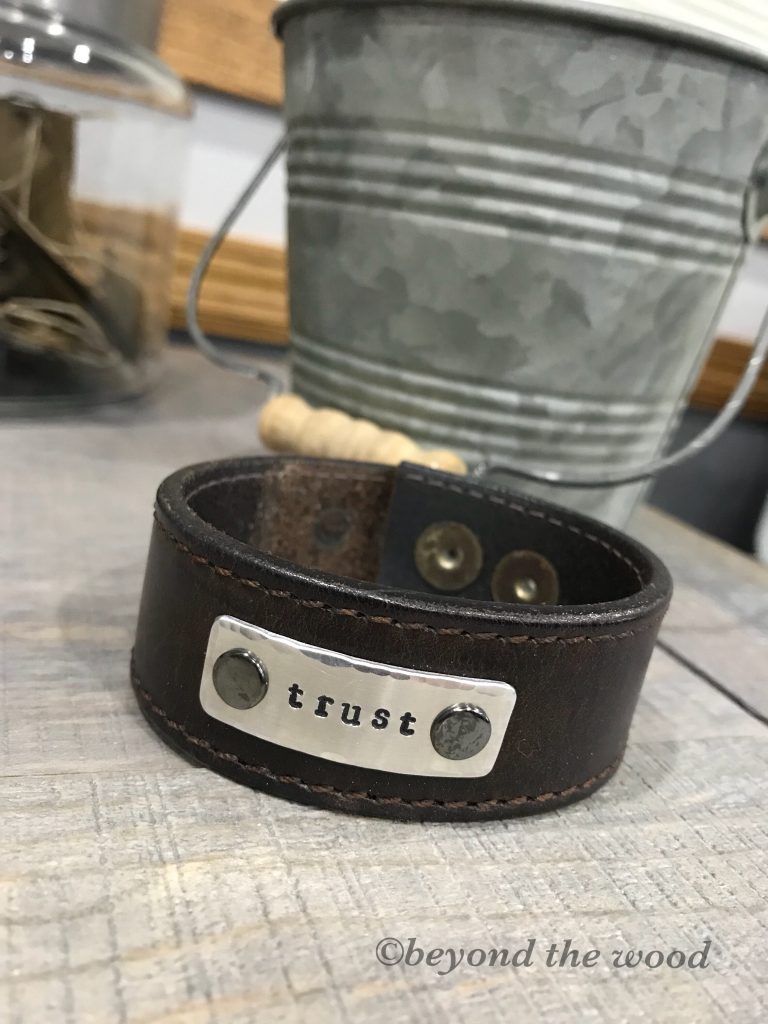 I love that it came with two snaps so no fear of it not fitting most wrists. Here is her shop, feel free to visit and support her as you will see she has so many fantastic pieces.
Other news……..For over a year now I have been in search of a new rustic buffet for my kitchen. I have had this one for almost 8 years now and it has served its purpose so well but I really wanted one with more closed storage and less glass.
On Friday I was out shopping at Home Goods getting my daughter a little extra something for her birthday and low and behold I came across the perfect buffet. It was everything I have been searching for and I seriously fell in love with it right away. But I asked them to hold it just so I could talk to hubs about it and measure my space just to make sure it would fit nicely. Well hubs was as always on board with getting it since I have been looking for so long.
So I went back and bought it. Now don't get me wrong my old one was gorgeous and it is always hard parting with something that was so beautiful but change is always good too! 🙂 So I listed my old one online on the rummage sights and it sold super fast. YAY!
I was excited to fill this baby up and it adds even more rustic, farmhouse charm in my kitchen!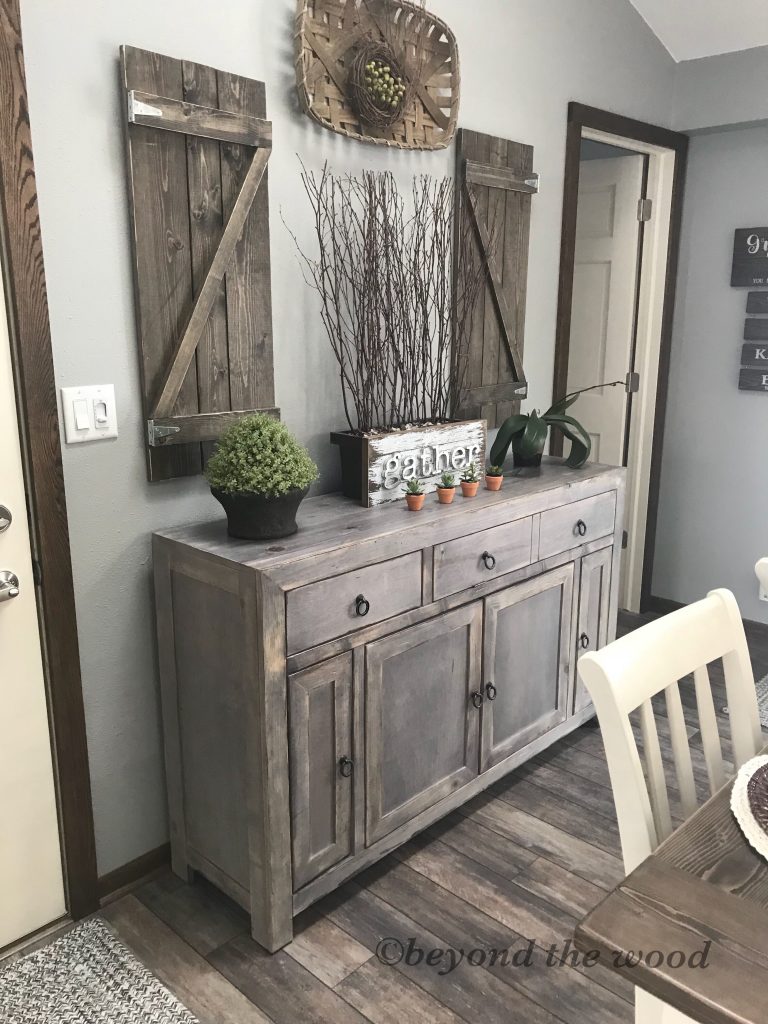 What appears to be 3 drawers on the top is only one and the two on the right side pull down which is so perfect for my fancy plates and chargers. I thought that was so cool!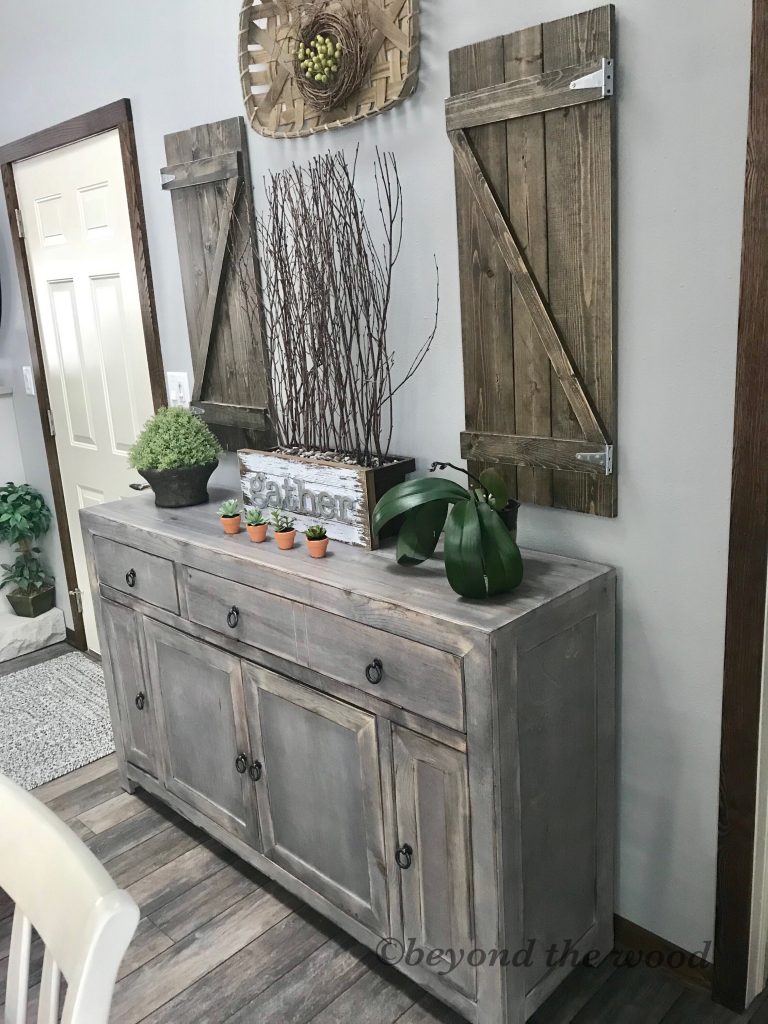 Moral of the story don't just settle when you are in search of something. Wait for the perfect piece as it will always come along when least expected. Yay! So glad I waited because this one is perfect for me!
I hope you all have a fantastic week.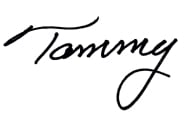 Be sure to sign up to our newsletter so you don't miss a thing and to receive a free printable. Click below!