I finally was able to get a laundry room I absolutely love! All because my dryer just decided to stop working. This was back in March at the beginning of quarantine. So I went without a dryer for a few months and finally decided to get out shopping once things were opening up again. But this time I really wanted a matching set so we decided to get a new washing machine along with the dryer. Trust me, our washing machine was over 25 years old so it was really time.
The whole room needed a makeover since the paint was at least 30 years old and the utility tub was DISGUSTING! Each time I would try and clean it I felt like it was hopeless. So instead of replacing it because we do live on a tight budget I decided to sand and paint it. lol
The before was NOT a pretty sight!
Here is the before of the room after we removed the old washer and dryer. I totally forgot to get a photo before we took them out. But they were white and super outdated. We also had all these cabinets above the washer and dryer and I just wanted them gone. Yes, they provided great storage but I am trying to live more simplistic so less is better right now. Plus, I have tons of storage on the opposite wall.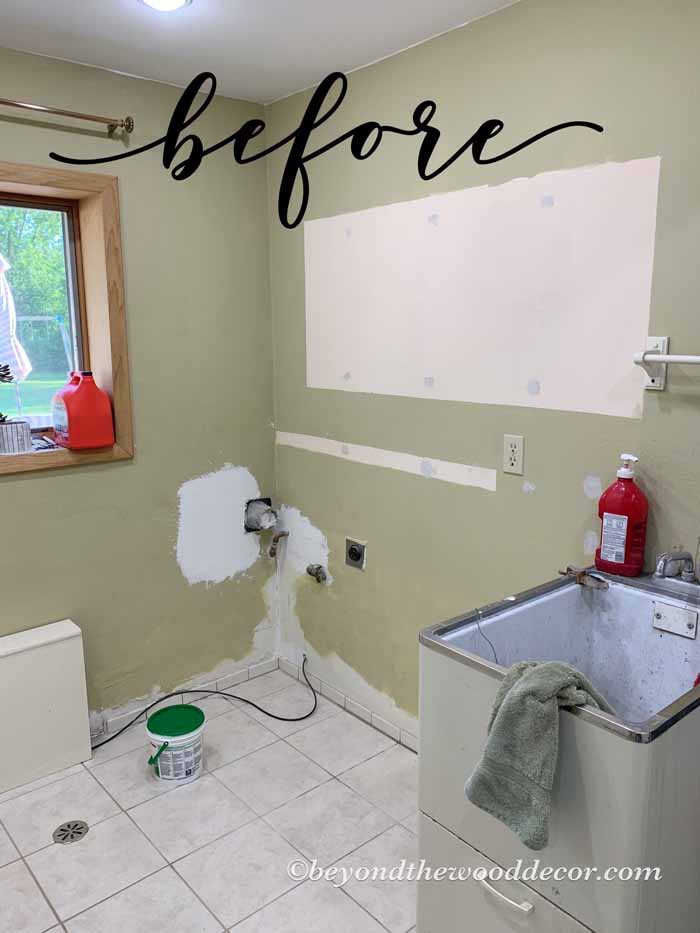 Pretty nasty right, lol I mean look at that color and that utility tub, YUCK!
Here is the before of the utility tub. Not only was it an ugly color but it was rusty in spots and the inside was impossible to clean.
So I gave it a good, quick sanding, inside and out. I then used Rustoleum White spray paint and wow what a difference.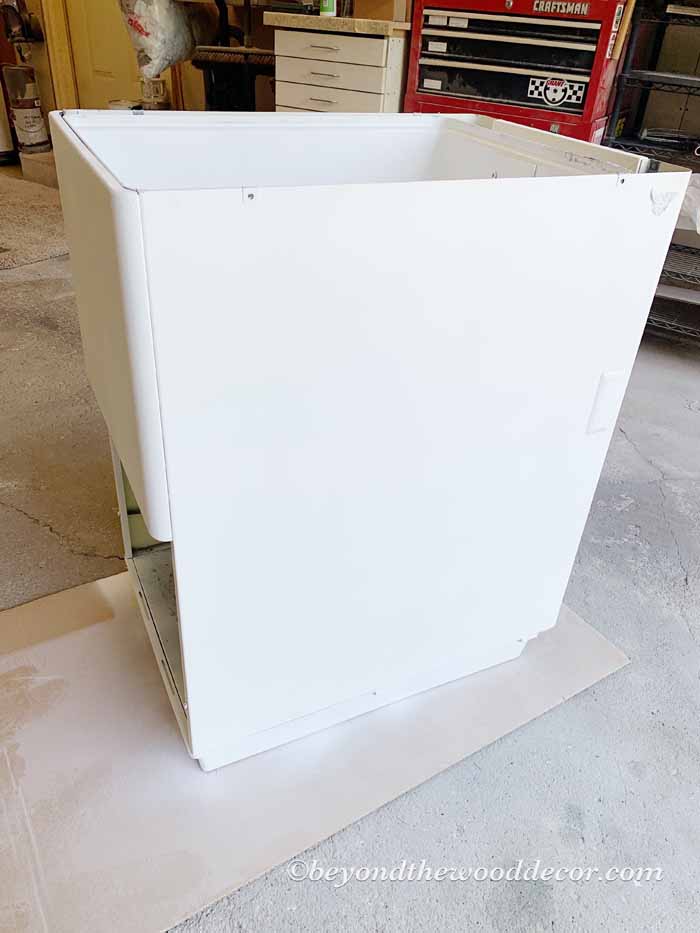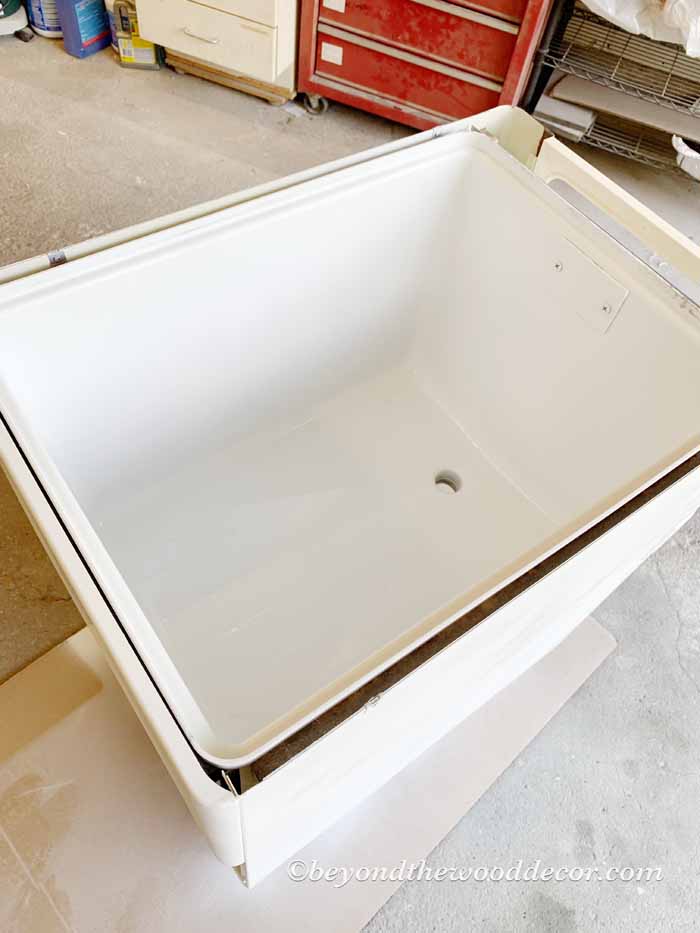 After hubs had the upper cabinets down I painted the room in Alabaster by Sherwin Williams. Love that color as it's not a bright white but a nice soft white with a hint of cream. I did not pay much attention to the bottom half where the washer and dryer would be going. But wow what a difference paint makes! Hubs is going to update all the plumbing in there someday as a winter project.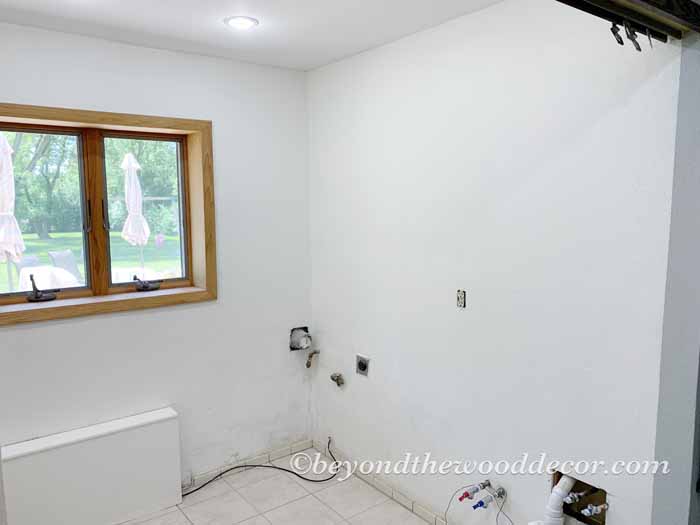 Now the time came to put the new washer and dryer in. So excited the end is near! We stuck with Whirlpool because we have had such good luck with that brand. This color is Chrome Shadow and I love the contrast it gave the room. But ooohhhh, that newly painted tub is just so clean and white!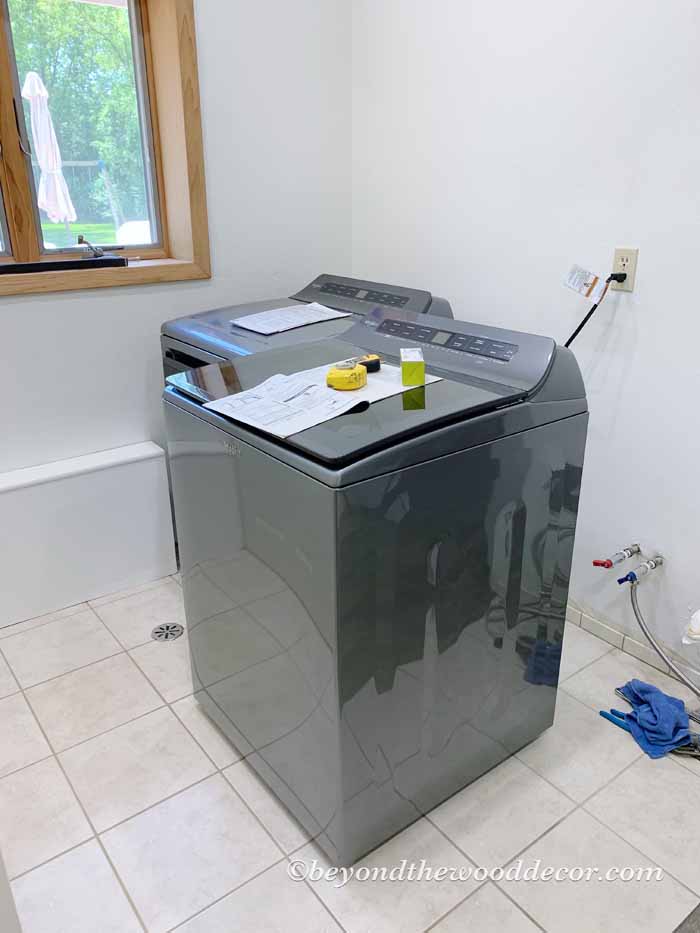 We also purchased a new faucet and I love that this one pulls out and can be used as a sprayer too. So budget-friendly too! Good ol' Amazon here is the one we got!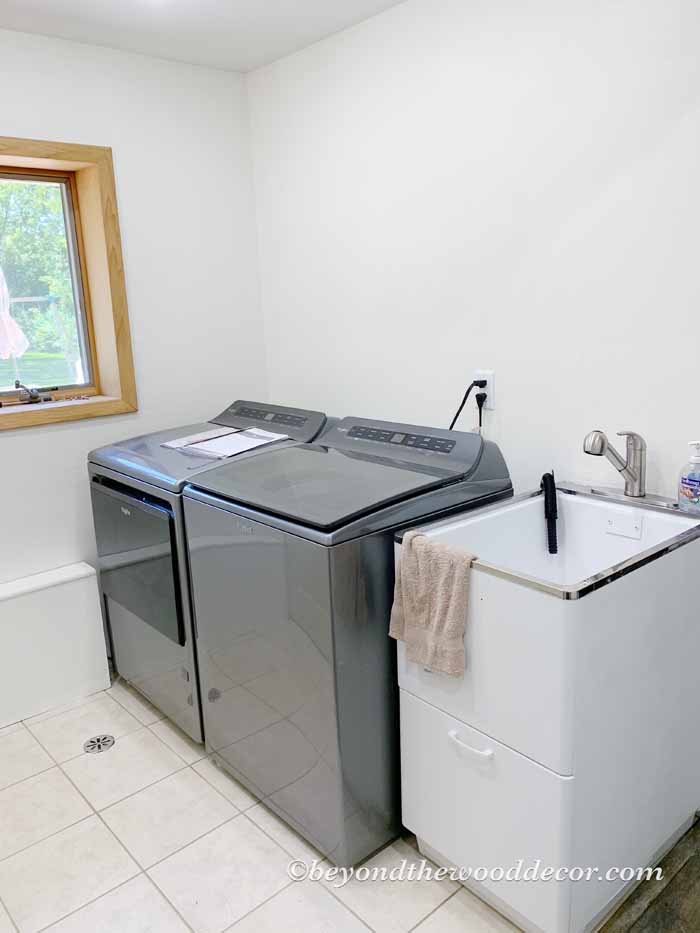 Here is the opposite wall and yes, that maple cabinet also got painted in the end along with the window sill.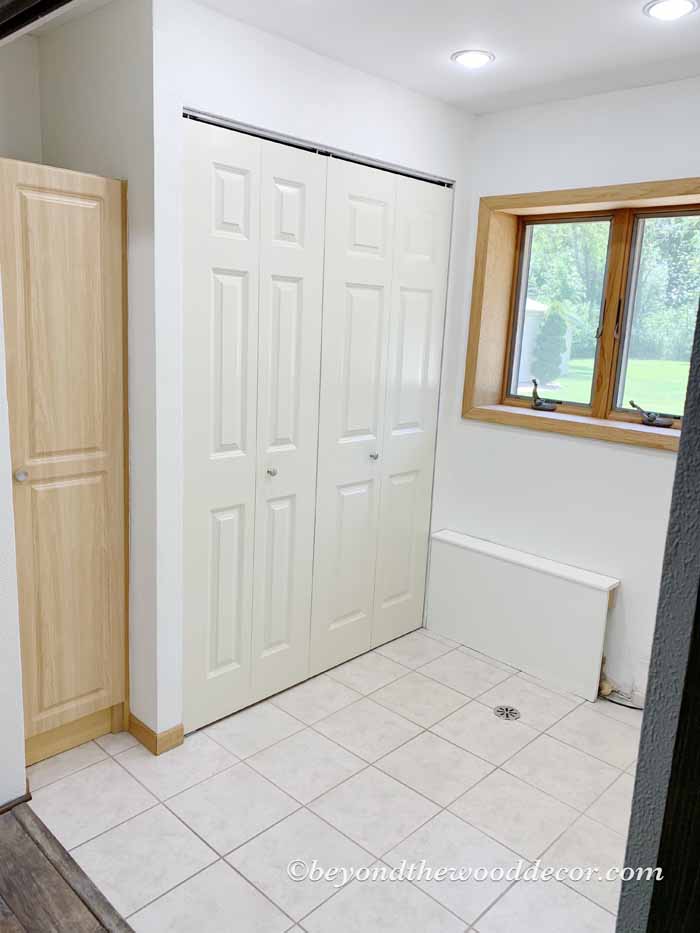 Time for the reveal!
Now the fun begins in decorating! I am so happy with how it all turned out! What a change hey?! So bright and clean and organized now. I love the simplicity of it all!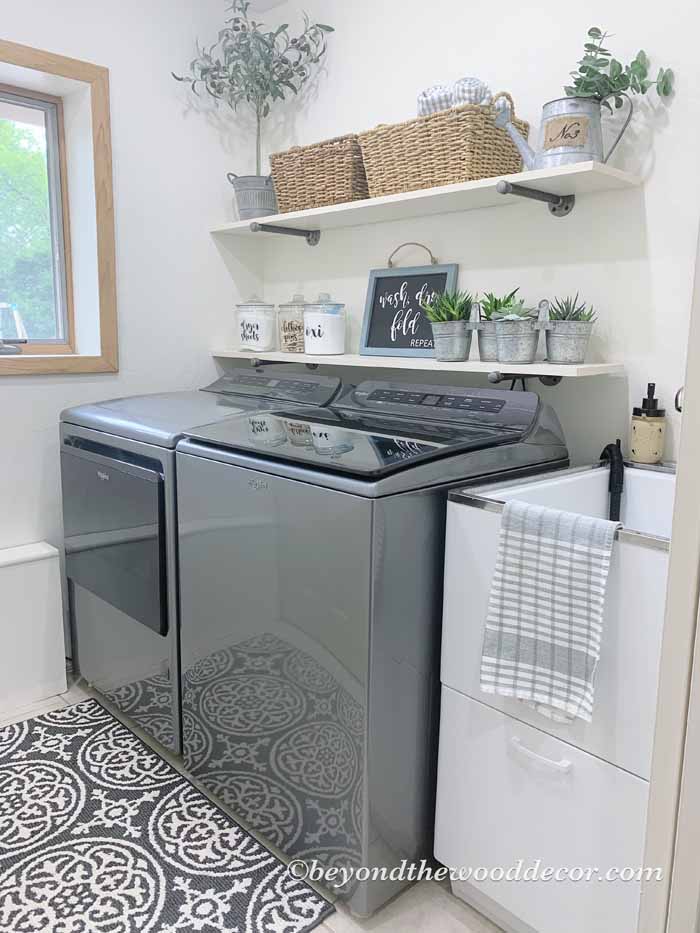 Absolutely amazing how that utility tub turned out too, hey! Its like brand new but yet over 30 years old.
As you can guess I made many things in this makeover room. The shelves, the Laundry sign, the chalkboard sign, the olive tree, the soap dispensers, and labeled all the glass jars.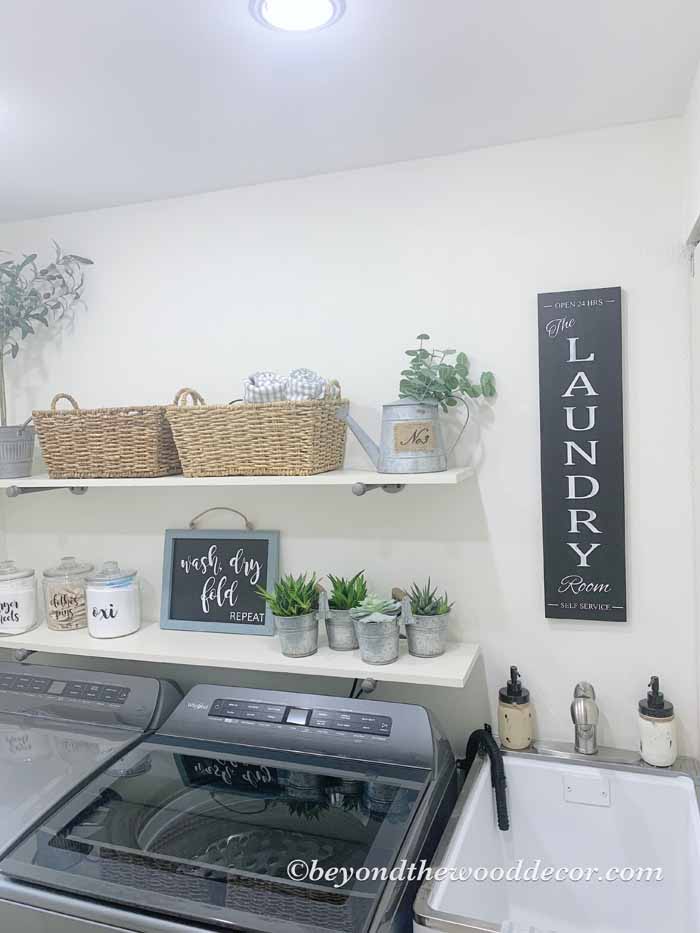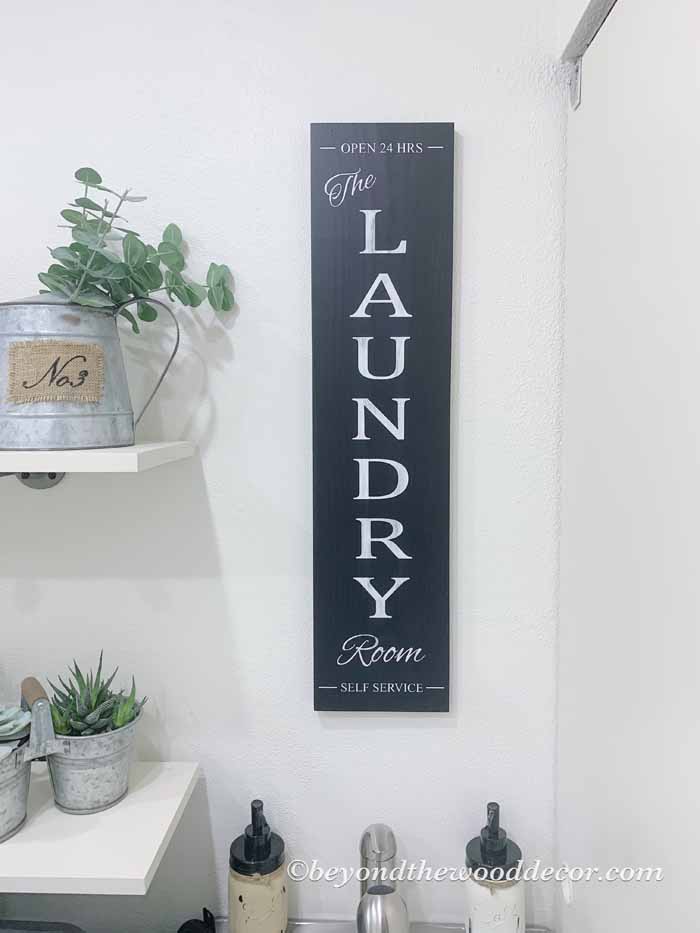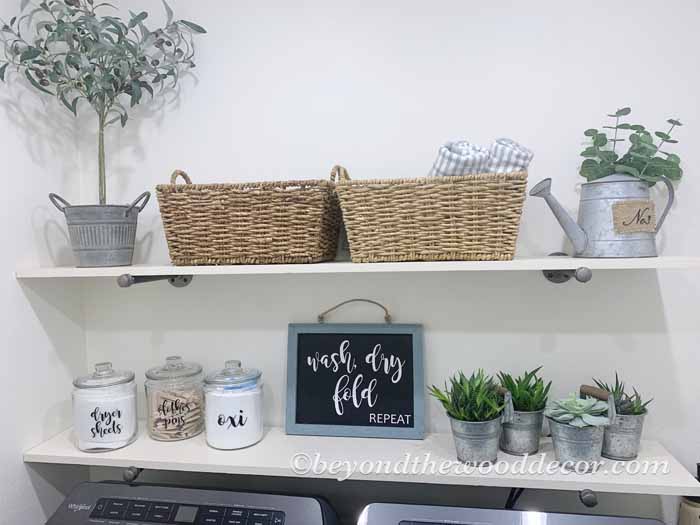 That rug is still one of my favorites from Target. I have many in my kitchen and now love it here as well. For those interested here is the link.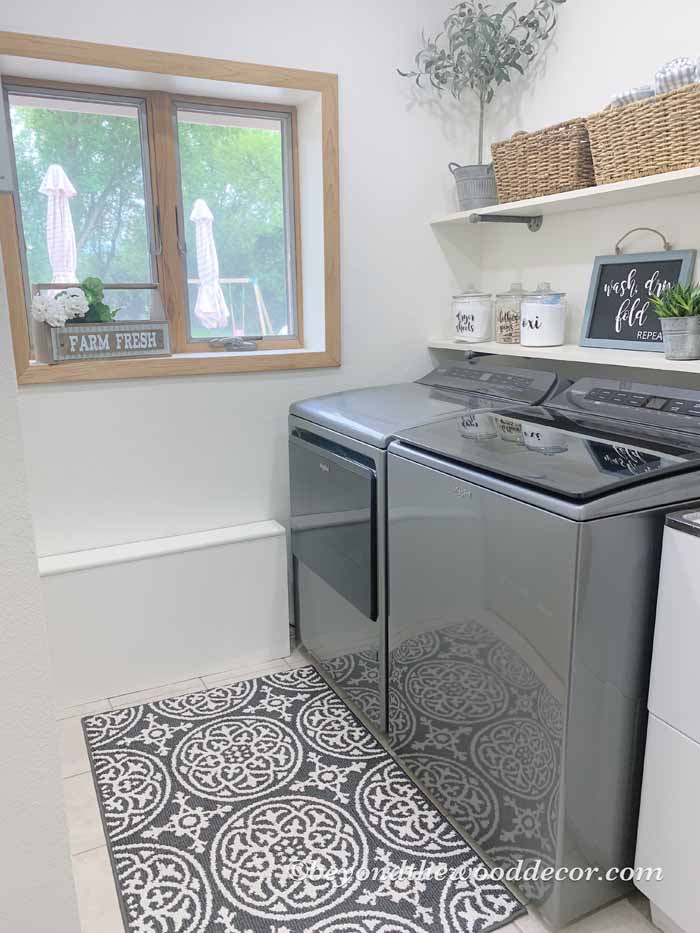 Here you can see how I also painted the window. I kept the wood trim but painted the inside the same Alabaster. All I need to do yet is make a window treatment.
But let me tell you, I was so excited to have come across this wall mounted clothes rack. Its folds flat and you can barely see it on the wall. See that silver strip on the wall? That's it and it is amazing when I take clothes out of the dryer that need to be hung on a hanger I just open that up and its so convenient.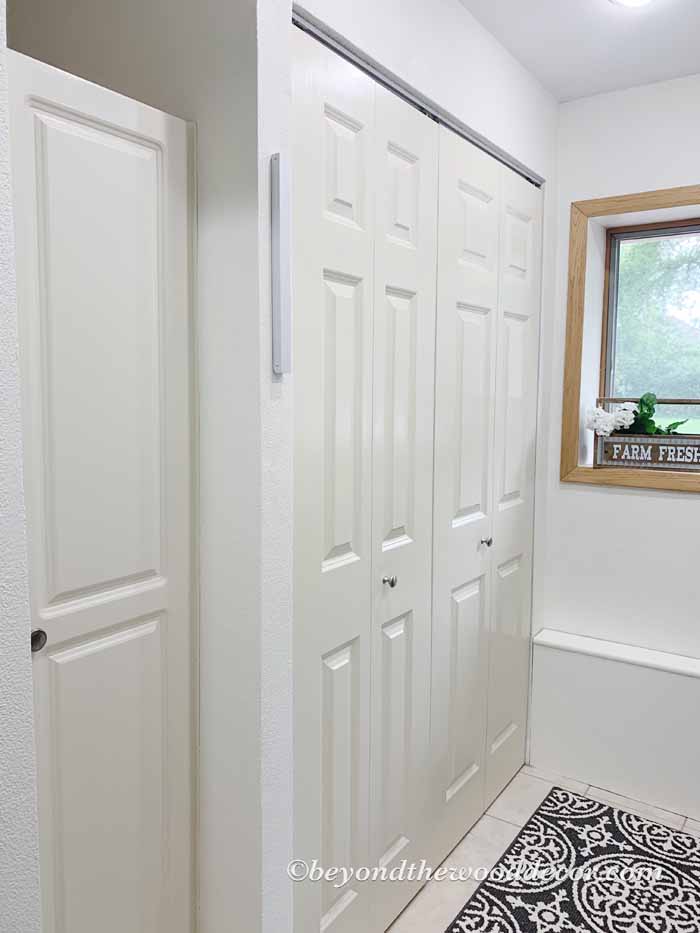 This is how it looks when opened and with clothes hanging on it. Here is a link to it if anyone is interested. It holds up to 60 pounds which is so nice.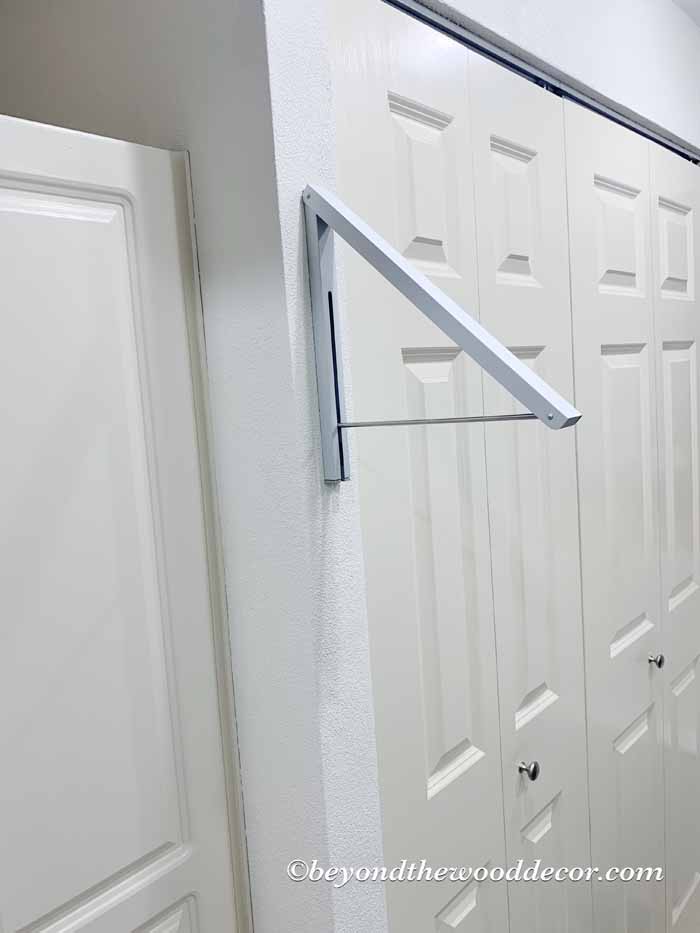 It was super easy to install too because it came with a template. So I had it up in 5 minutes!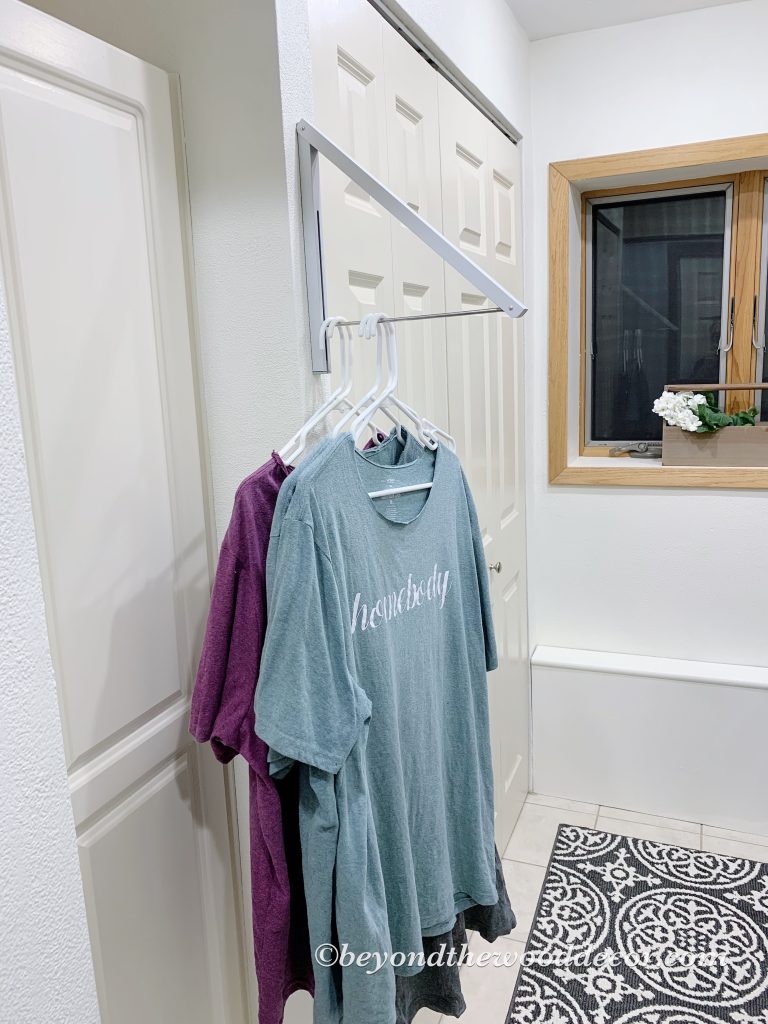 I love the organization these jars gave too. Just so handy to grab what I need. Here are the jars from Target if anyone is interested. I made the labels with my cutting machine and permanent vinyl.
This is another chalkboard sign I made and love how it turned out. I already had the chalkboard from another project so just added the words.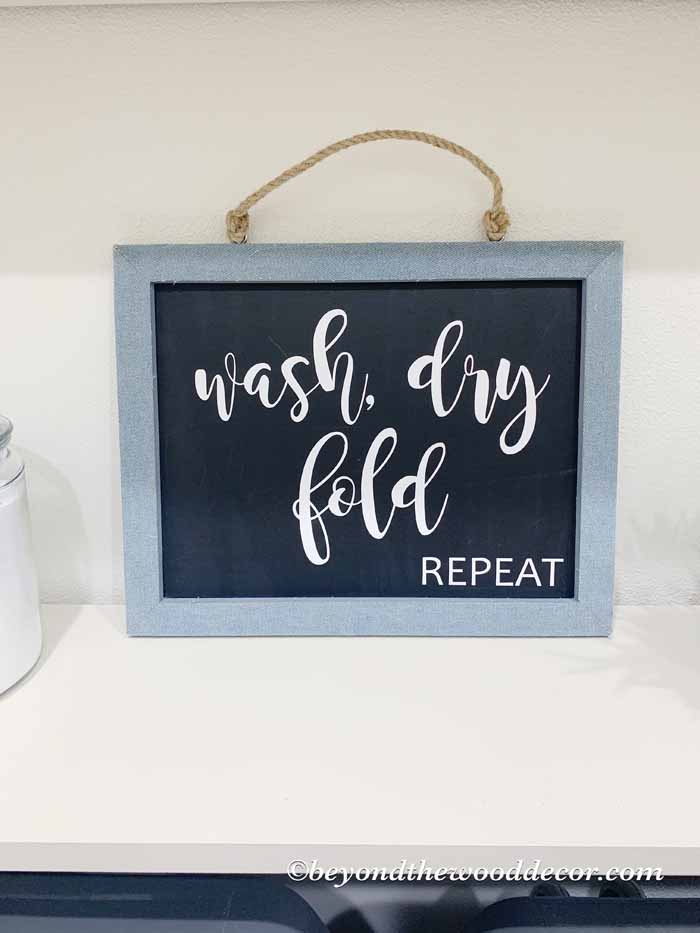 So far I am keeping these succulents alive, hope it stays that way!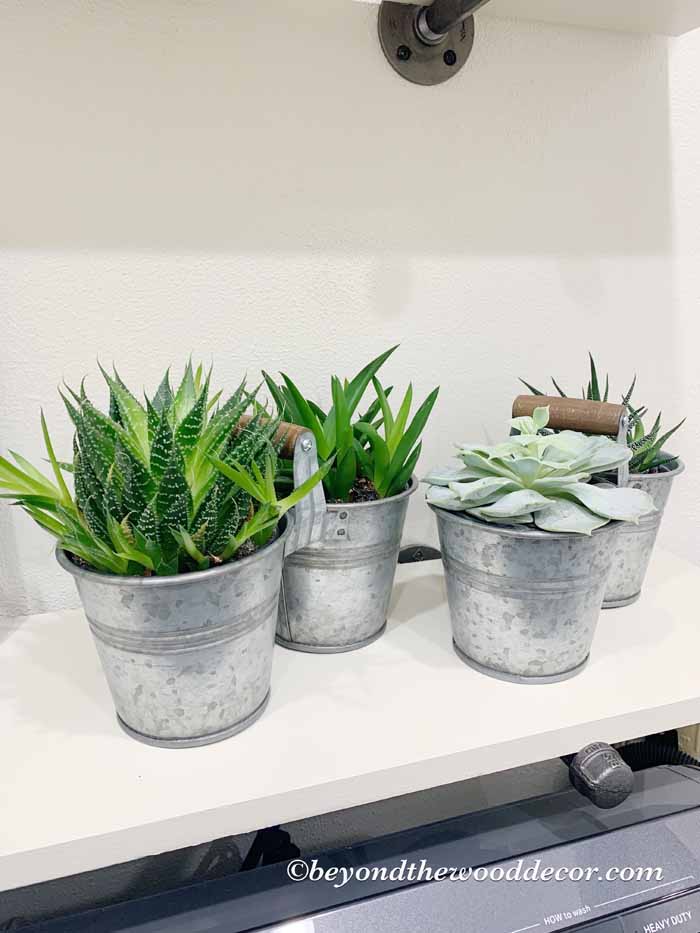 So there ya go my friends, I hope you enjoyed the tour of my new laundry room. I am so thrilled with the end result and actually enjoy doing laundry now, lol.
During quarantine I did so many projects. I will share them with you in the coming weeks.
I hope you all stay healthy and you have a great weekend.
xoxo