Okay, you all know how obsessed I am with antique looking books and using them in decor. If you remember back in this post here I shared how simple it is to make brand new books look like vintage books. I mean seriously they are just soooo old looking right?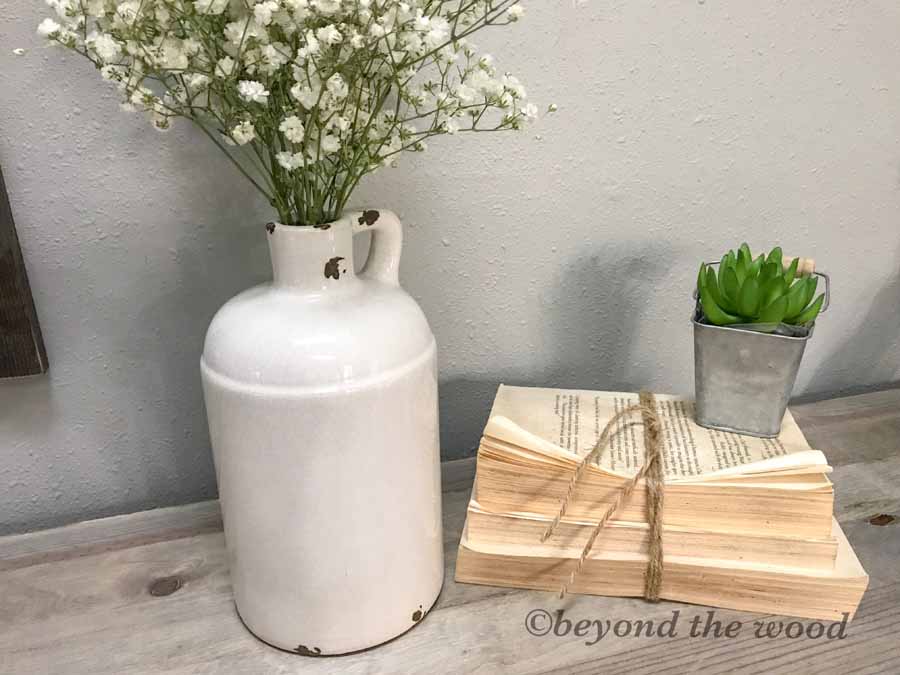 To think those were brand new books and they are just so darn cute now looking all vintagey, lol.
My daughter has a birthday coming up and she asked for some decor for her house. Well I got a bit behind the eight ball and could not make anything in time so I decided to purchase this adorable shelf and decorate it.
Of course I had to go with a stack of vintage books. Added this adorable mini vintage looking tool box which is so masculine but with added florals it gave that balance of looking feminine as well. I also picked up this eucalyptus magnolia wreath at Target and I think it was the finishing touch for this faux window shelf.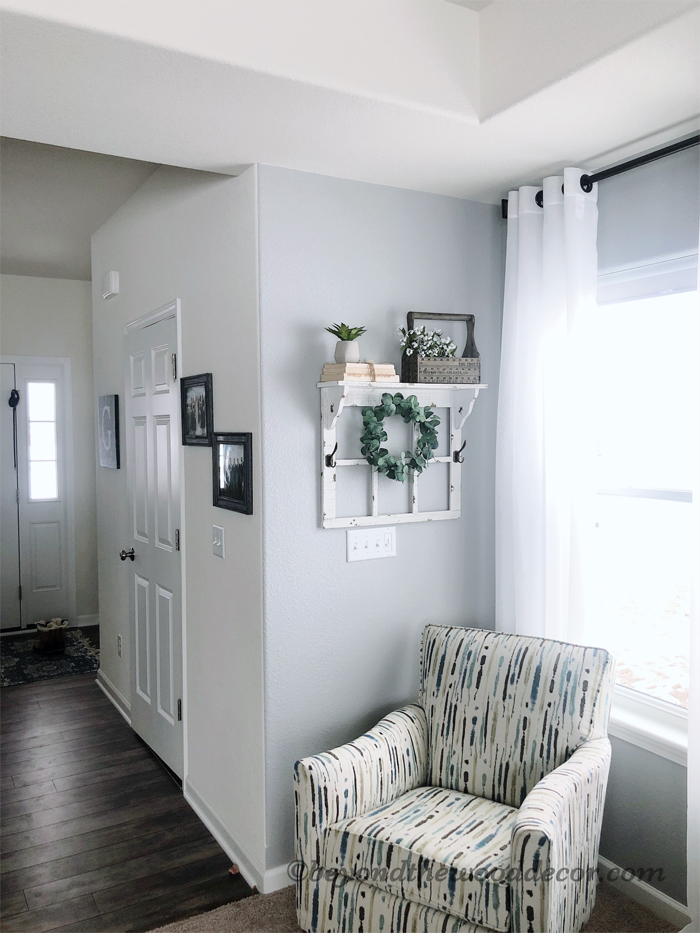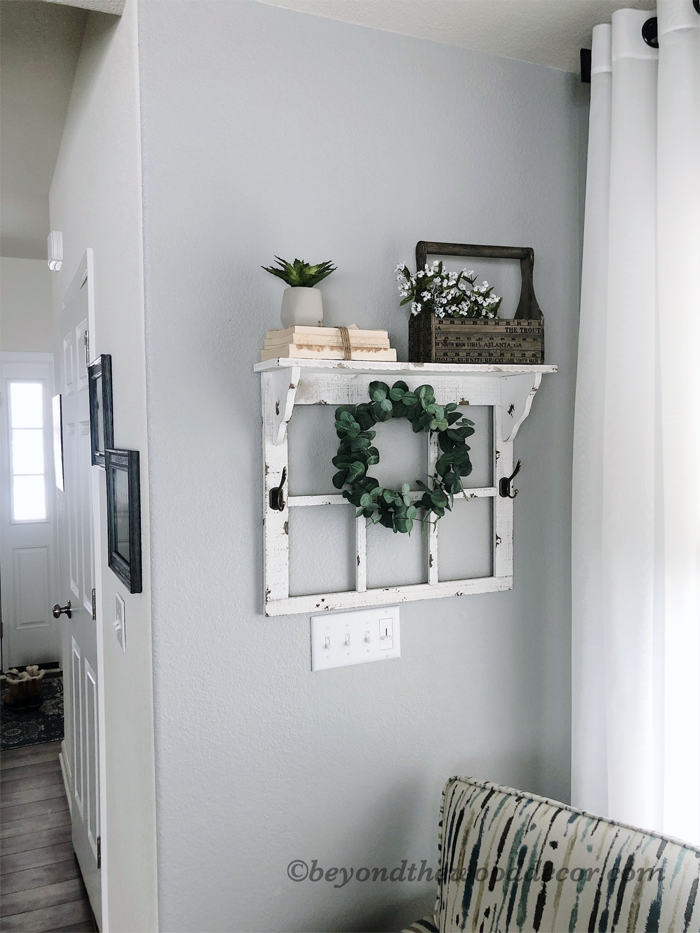 I just love how it all came together and she was quite thrilled too!
So keeping in the theme of vintage books today's blog post I am showing you how to take just some of those book pages and use them in your decor. Yup decorate with single book pages, say what….

Steps to making book pages for decor….
This is such a simple DIY anybody can do it. You follow the same steps as I showed in this blog post but instead of the whole book you just rip off some pages.
Supplies Needed
Just 3 supplies to make these. All you need is any book you no longer want or pick up one from the thrift stores or the Dollar Tree. Also you need coffee and twine. Just those 3 things.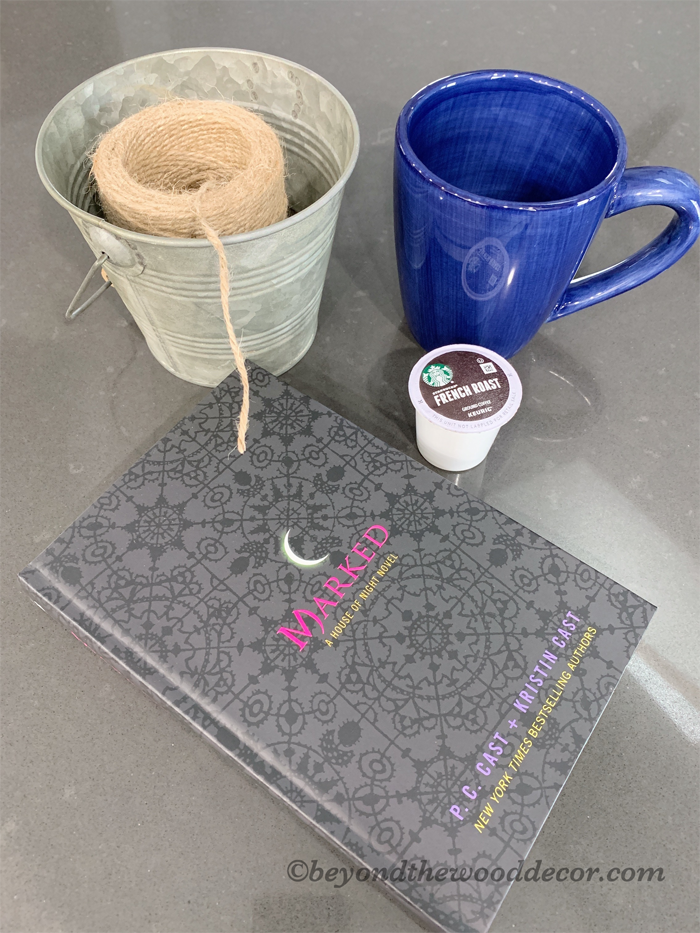 #1. Lets start by making super black coffee. I use 1k cup to 4 oz of water just because thats the smallest my coffee maker will make. While that is cooling down hop onto step two…..
#2. Next you want to tear off the spine. Just man handle that baby and rip it apart.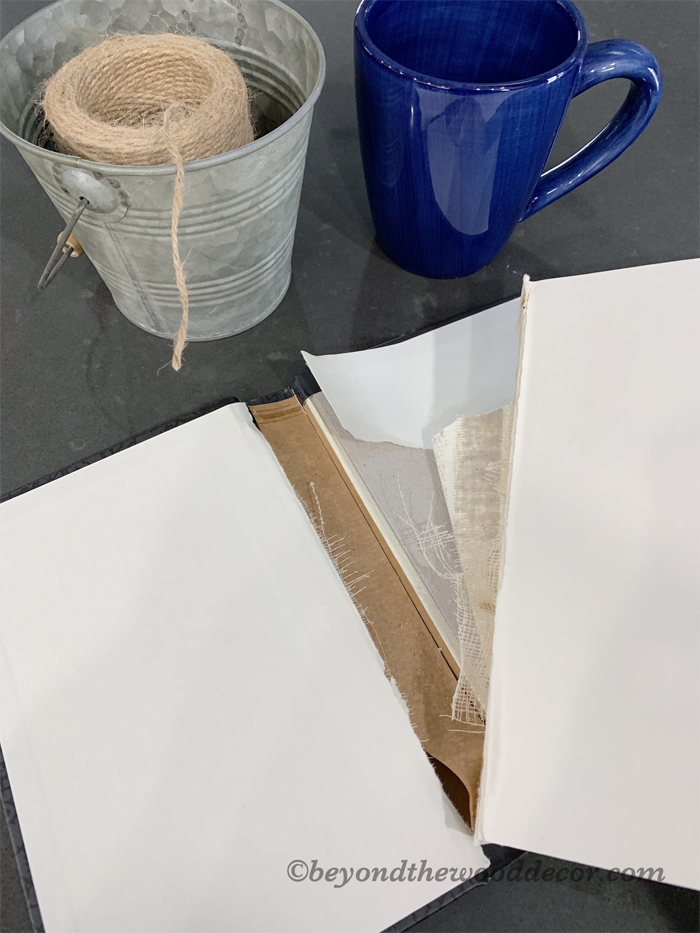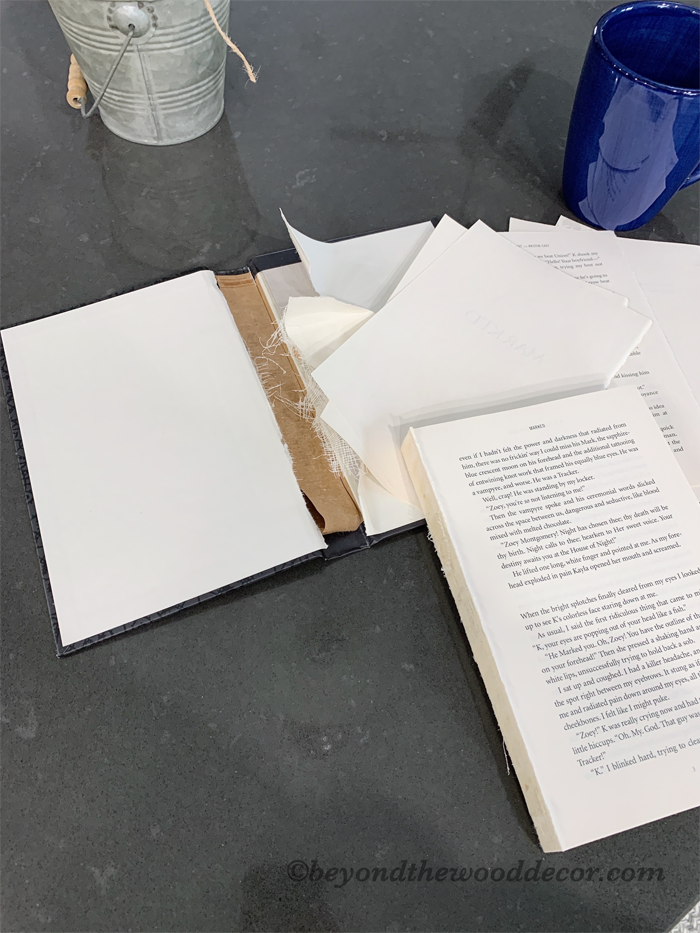 #3. Tear off as many single pages as you will want to roll for your decor. If you prefer just white pages and not making them antique looking you are ready to move onto step 6. But otherwise, continue reading to step 4.
#4. Wipe all your black coffee onto these pages as so…..
Beware….your house will now smell like fresh brewed coffee which is so yummy, right!
Go ahead and pour some on and then spread with your rag or paper towel. You might get some blotching where the coffee hit it harder but that's okay that's what makes it look more vintage, right!
#5. spread them out to dry on some paper towel. If you are impatient you can certainly use a hair dryer to dry them. Otherwise just air dry.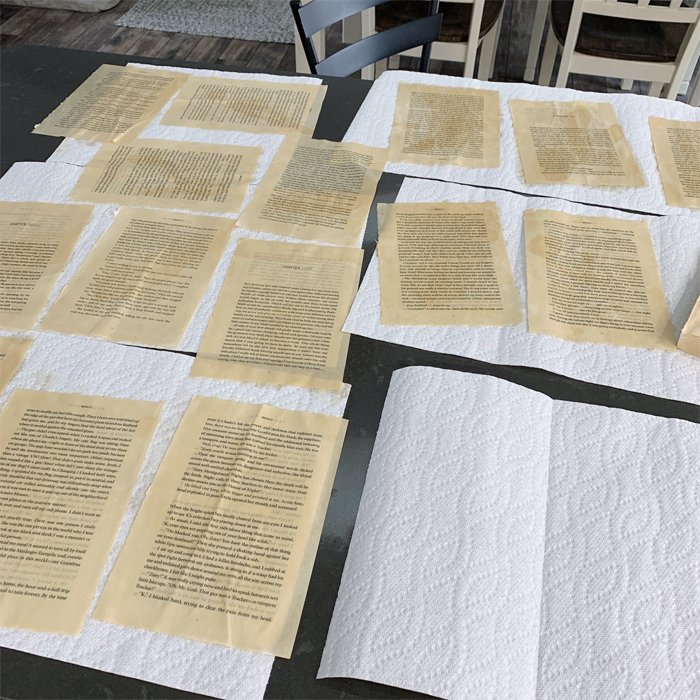 I also decided to do a few more books while I had the coffee ready. I did have to heat up 4 more ounces of coffee but used the same Kcup.
Here they are all dried and ready to roll……
#6. So close to being done. Start rolling each single sheet and using your handy dandy twine go ahead and wrap it around and tie a knot and cut like this.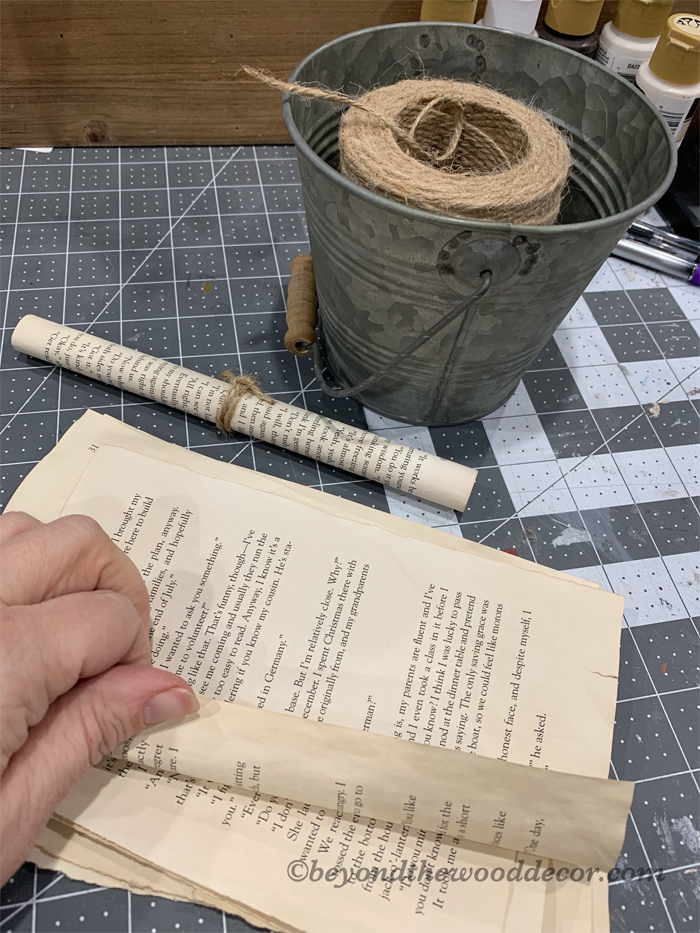 Ideas how to decorate with your "old" but new book pages
There you have it….some nice vintage rolled book pages that are ready to be used in your home decor. They are such a nice filler in styling and adds so much texture and interest to any space.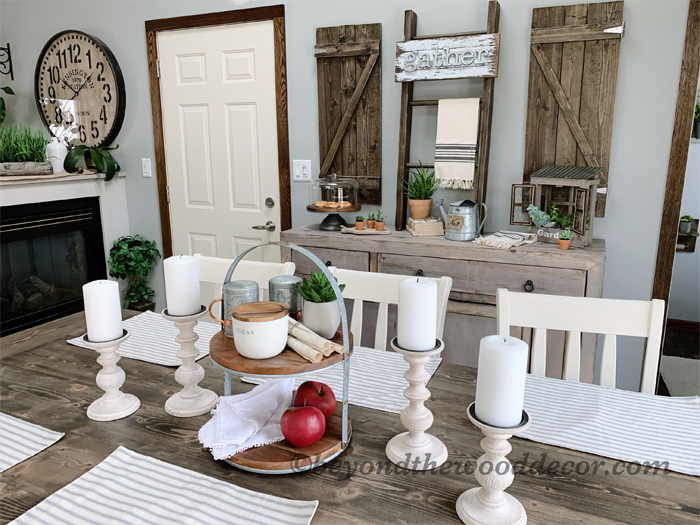 I just love them on my new tiered tray I received at Christmas. My tablescape has really got a much more simplified vibe since I shared it on this post for Thanksgiving, but I love the change.
Along with my tiered tray you can get my favorite candlesticks here at World Market. The 7″ is here and the 9″ is here.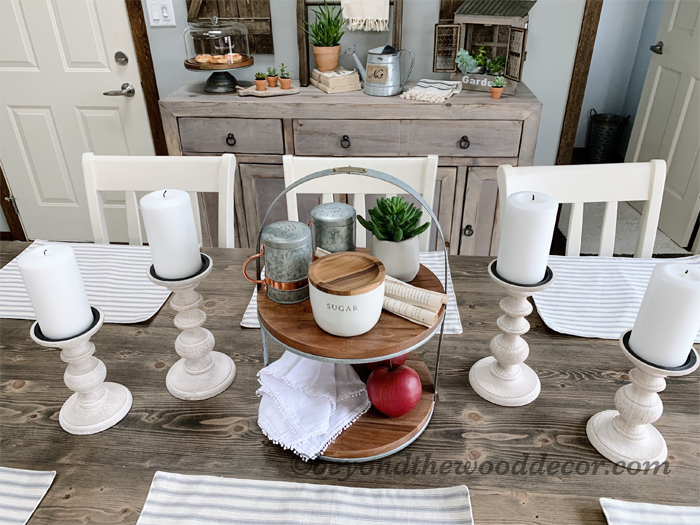 Just putting them pages in as a filler makes every thing look so much cuter, right.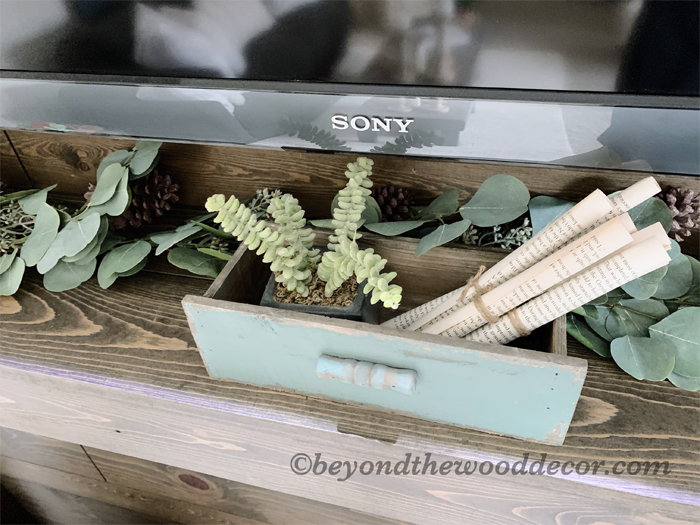 My daughter needed a little something on the shelves she received for Christmas and of course I suggested a stack of book pages and look how cute they are here too.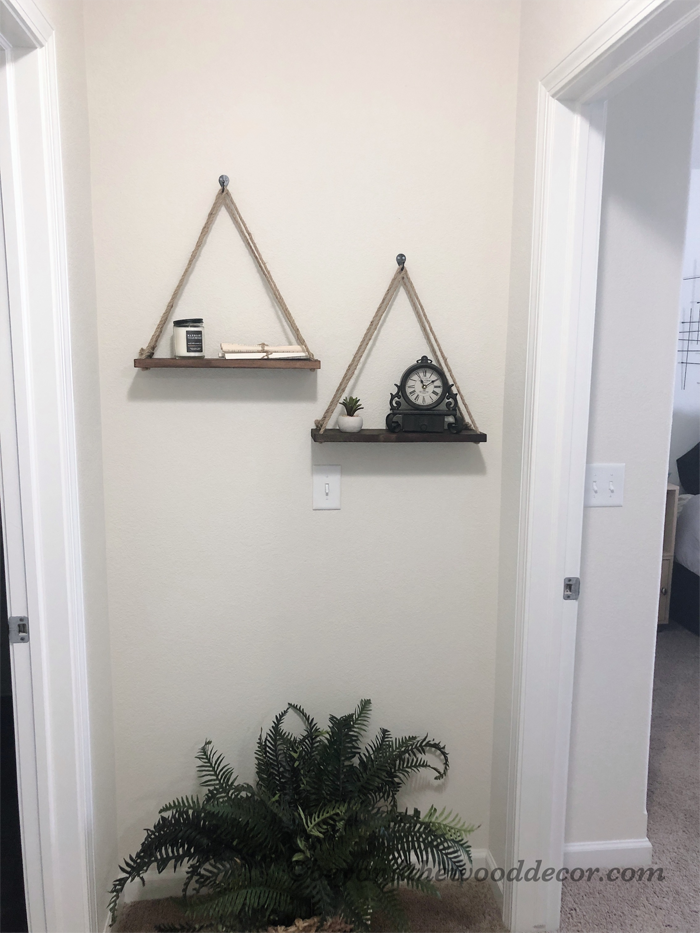 They really add so much interest, right? I mean not many think of simple book pages for decorating but they totally work!
Just throw a stack into a little wire basket and bam another idea! I mean seriously the ideas are endless what you can do with them.
I mean how cute is that, right?! Just so inexpensive but looks like a million bucks when styled on shelves, trays, boxes, you name it. These are just single sheets but you certainly can roll a stack of them for a thicker texture. Play with it, have fun and happy decorating with your "vintage" but new book pages.
Thanks so much for stopping in today, I hope you enjoyed this DIY and lil' tip for decorating on a budget.
xoxoxo