Hello friends! How many of you also did projects during quarantine? Hubs and I kept busy and tackled many projects. But this bathroom makeover was really long overdue. This is a full bath that is right off of my office so I was super excited to give it a facelift.
Because the tub and shower were never used in this bathroom we decided to eliminate the tub and just do a corner shower. The shower has yet to be finished which will be another winter project someday. But for now the rest of the bathroom is complete and I am soooo excited with the end result.
It is even better than I envisioned. But first, let me take you down memory lane with some photos I grabbed as I was tearing the room apart. So it was more decorated than this before I remembered to take a few photos.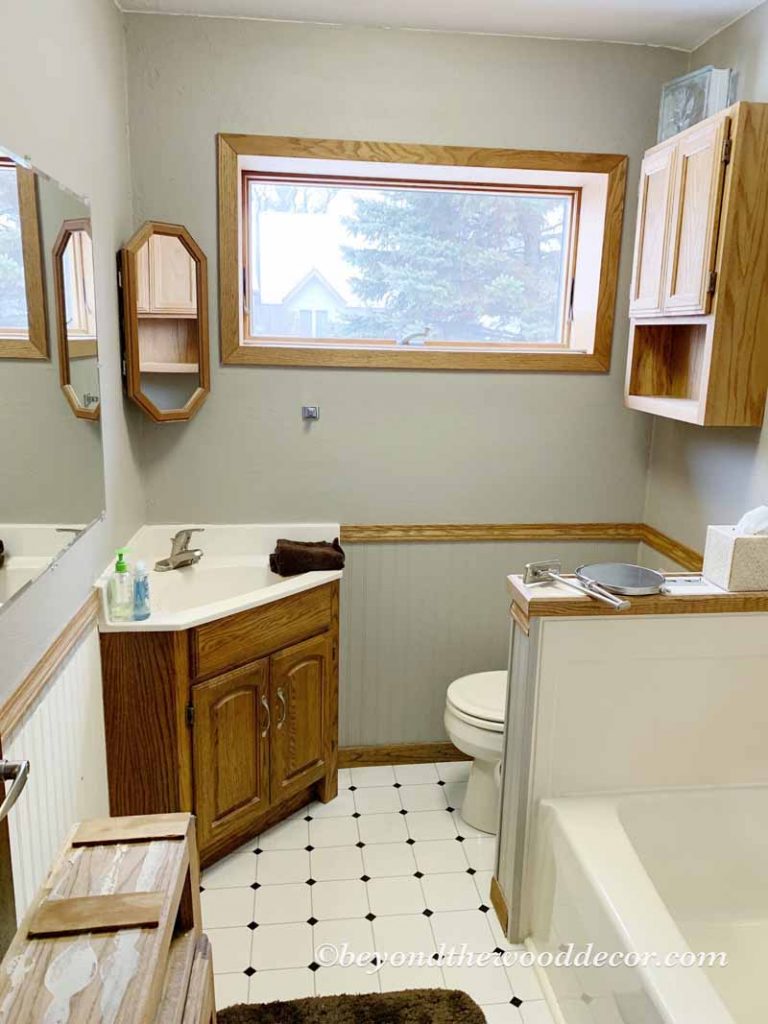 Is it screaming 1990 to you? Well, it should because that's when we did it last. But back then we were so excited and happy with it. Now the past 10 years I really wanted it all gone. lol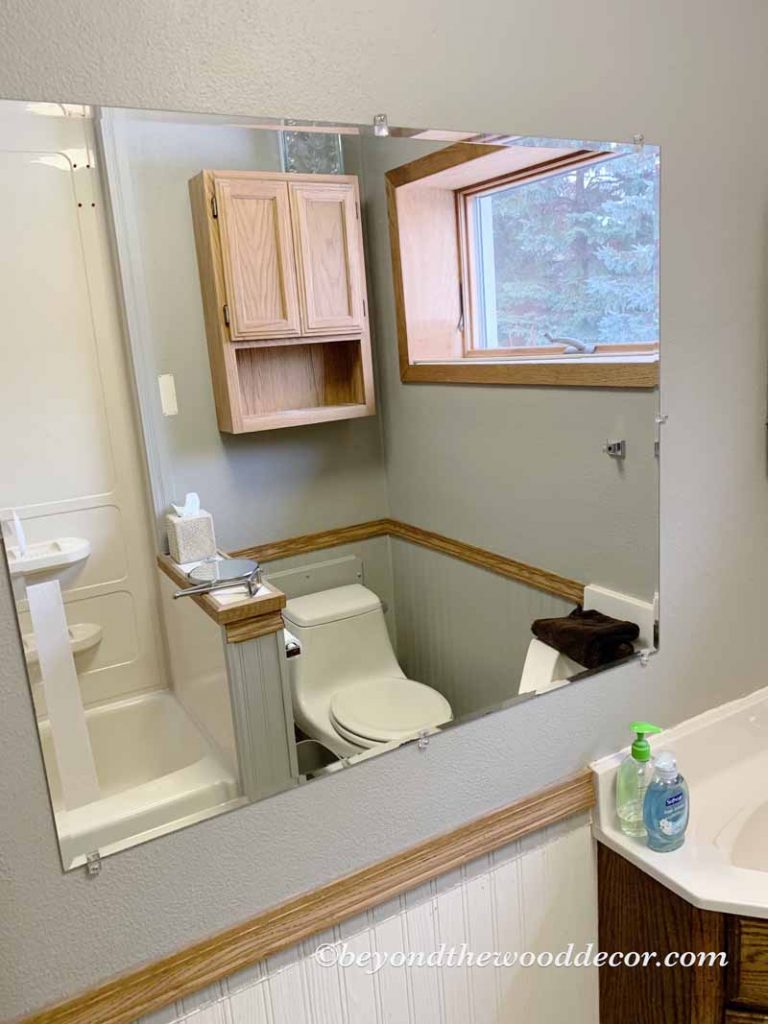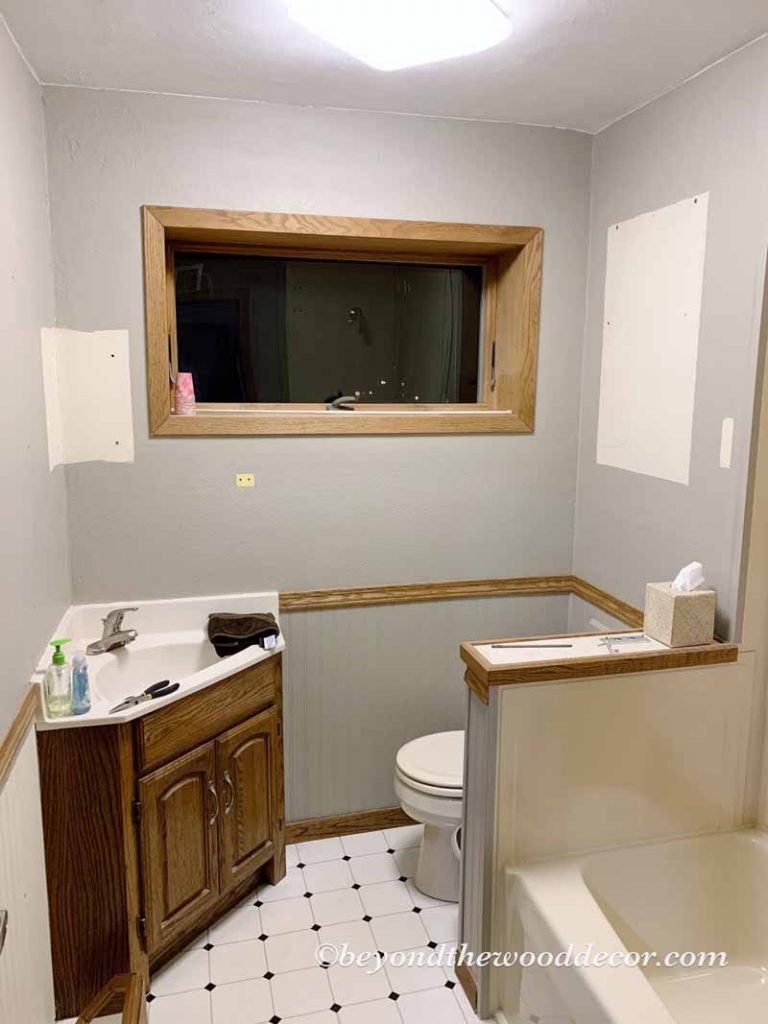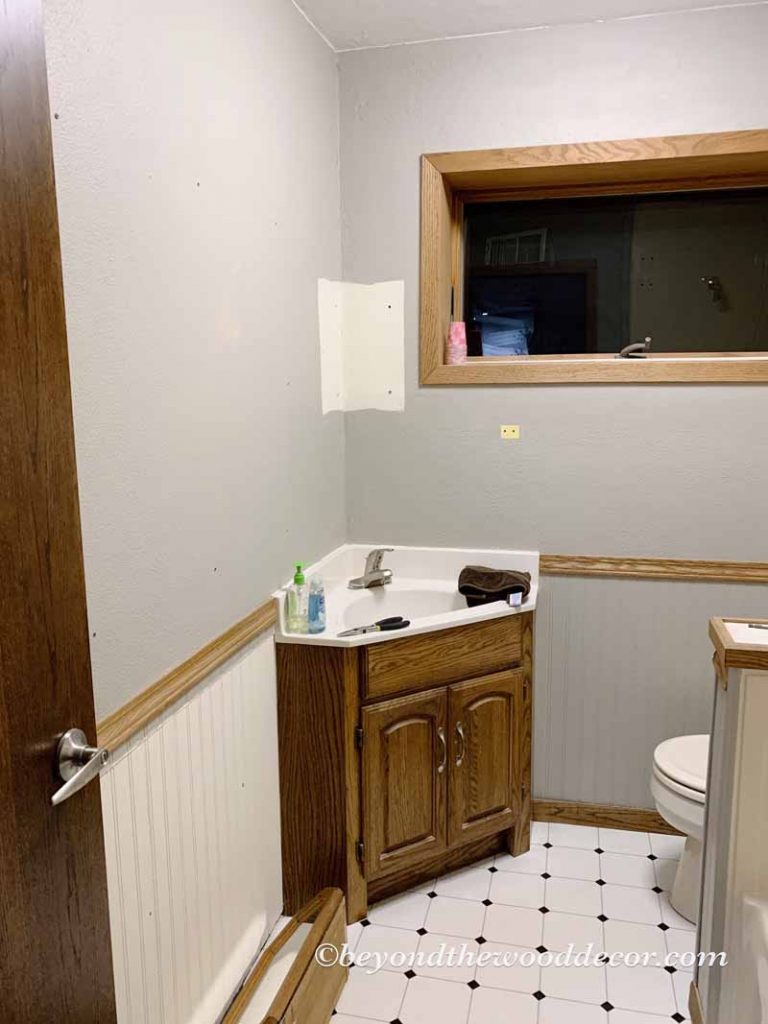 Hubs gutted out the entire room, walls, ceiling, everything! Totally moved the plumbing, electrical and added a ceiling fan. He left the fun part of decorating for me but boy did he have a huge project on his part.
I have a ton of photos but won't bore you with the progress pics but here are a few while it was torn apart!
I had been planning this project in my head for a long time. Hubs started it last winter but then COVID hit and the lockdown kinda put a damper on getting out and shopping for everything. But with the internet, you can find almost anything there.
When it came time for a vanity I wanted an open concept and very simple and not break the bank. We found the perfect one at Menards but YIKES it was so expensive and I could not spend the money. So hubs set out to build one similar and it turned out beautiful!
Building the Vanity!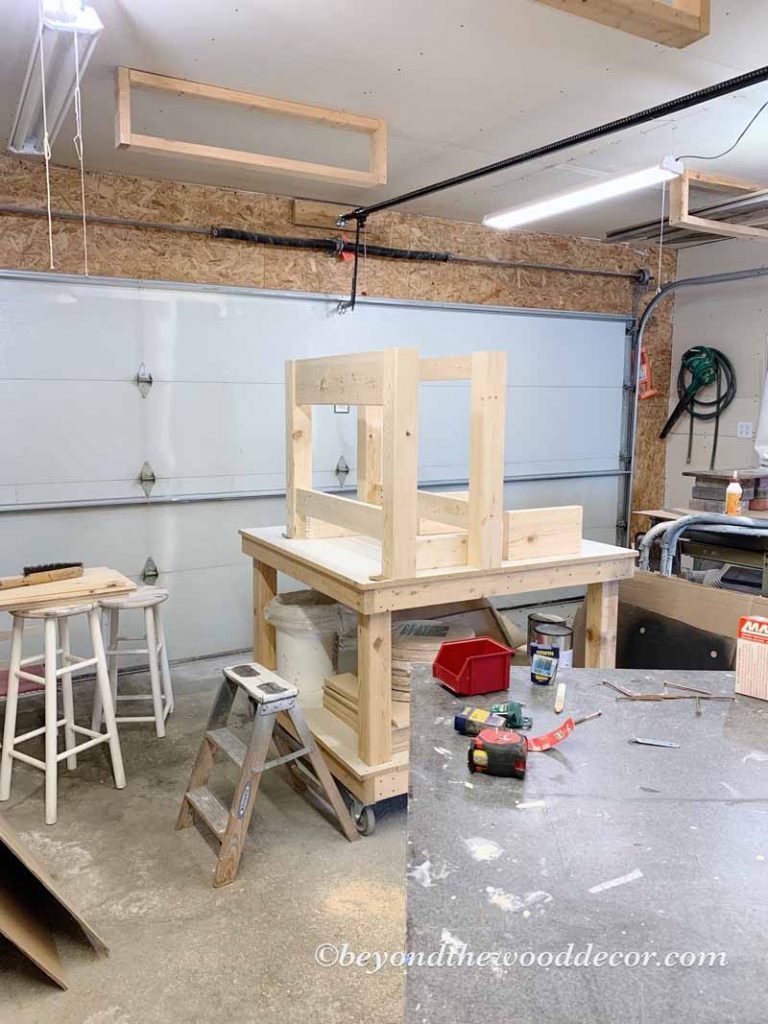 This is the sink top we got and it fits perfectly. We did buy the sink first to make the vanity around the sink top.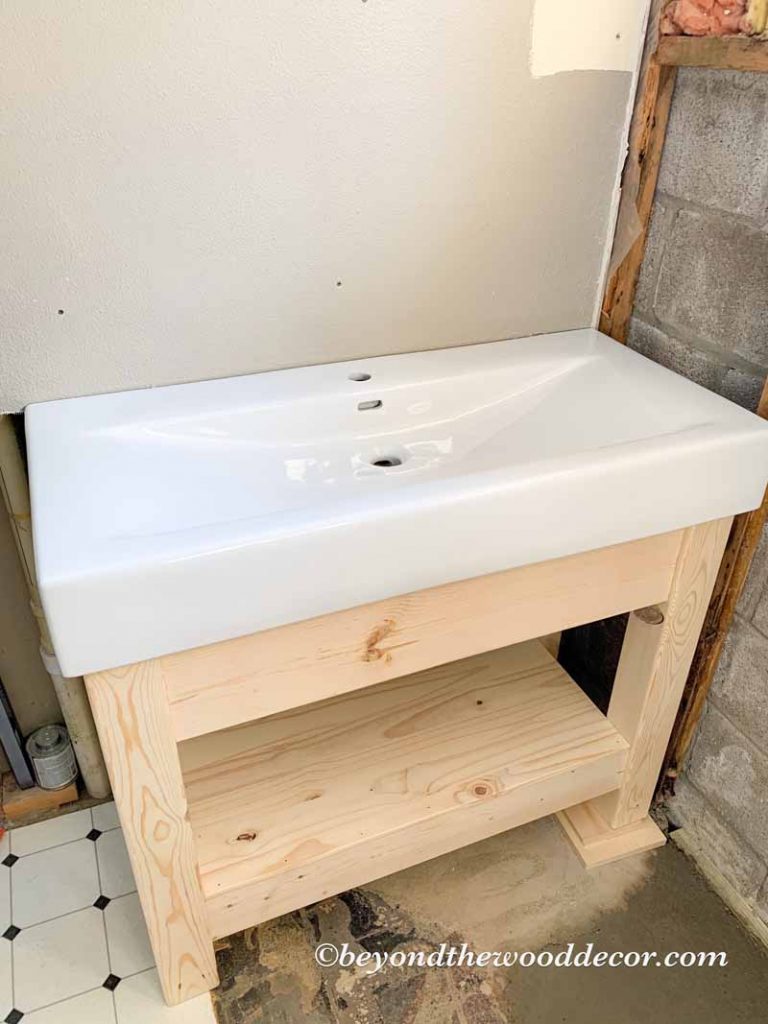 After he had it built I did stain it and honestly, I did not like the grain on one of the legs so I decided to paint over it. What a great decision that was because I then loved it! I did use my paint sprayer from Amazon and it made the paint job go so fast and smooth. This paint color is Sherwin Williams Peppercorn.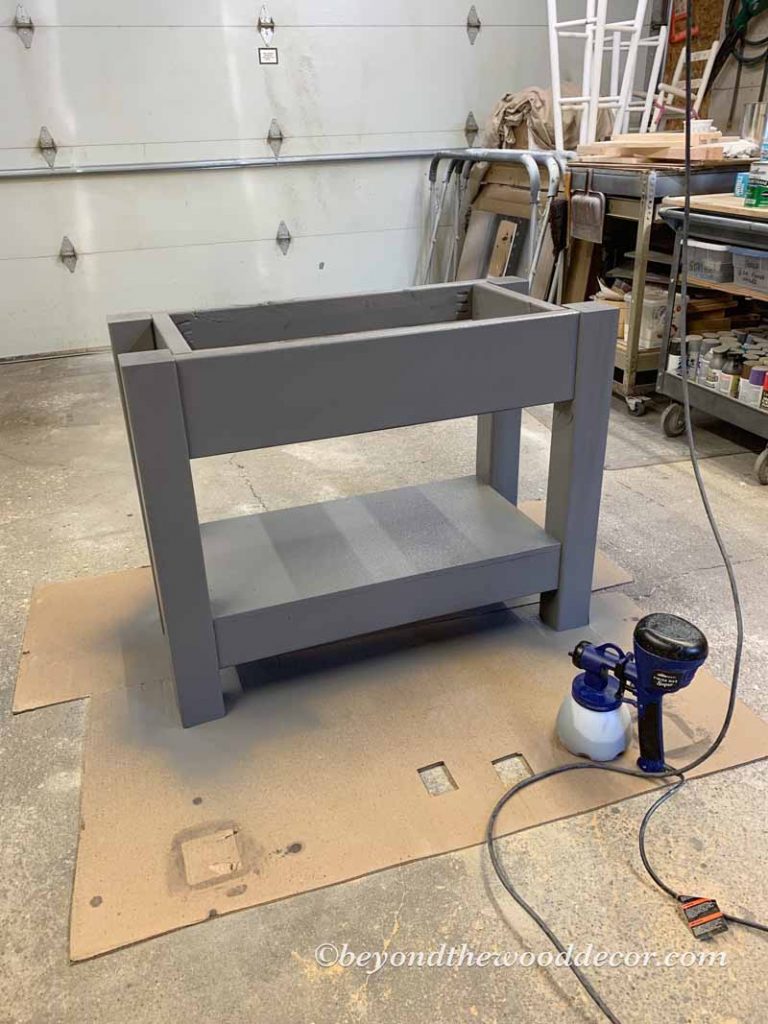 Crazy to think thats going to be a vanity hey! It sure is and looks perfect! It's exactly what I wanted. Thanks hubby for doing such beautiful work!
Onto the Shiplap
I knew for the longest time I wanted shiplap but wasn't sure hubs would be willing to do the whole room. But HE WAS and DID, woot woot!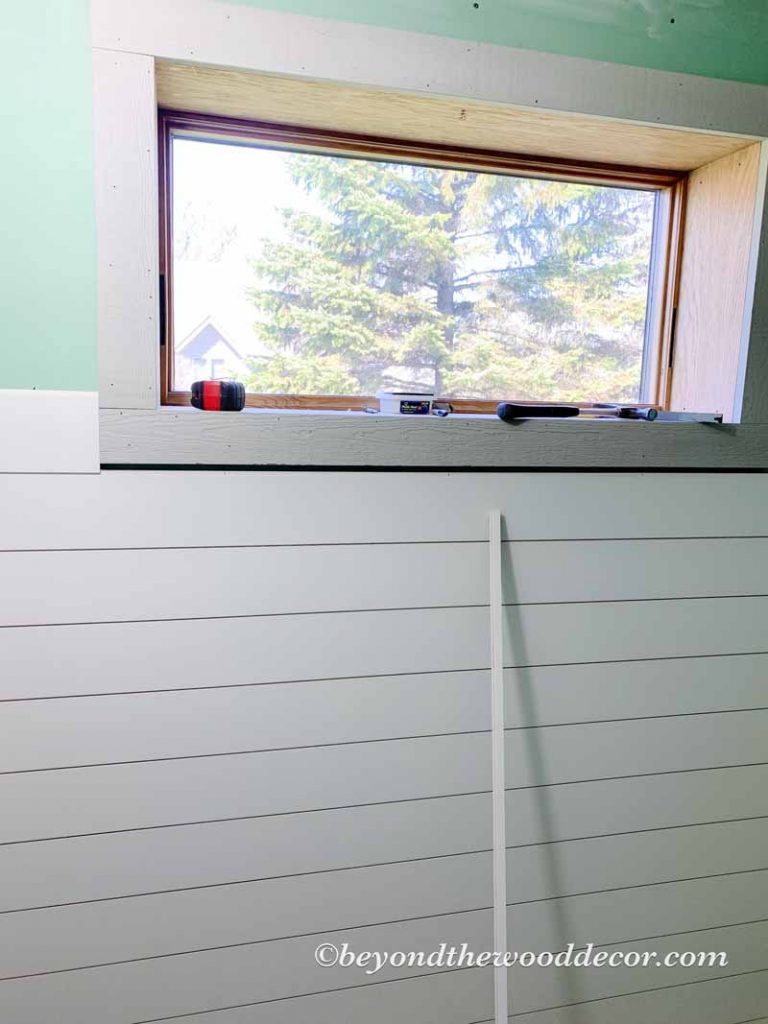 The light below was temporary while hubs was working in the room.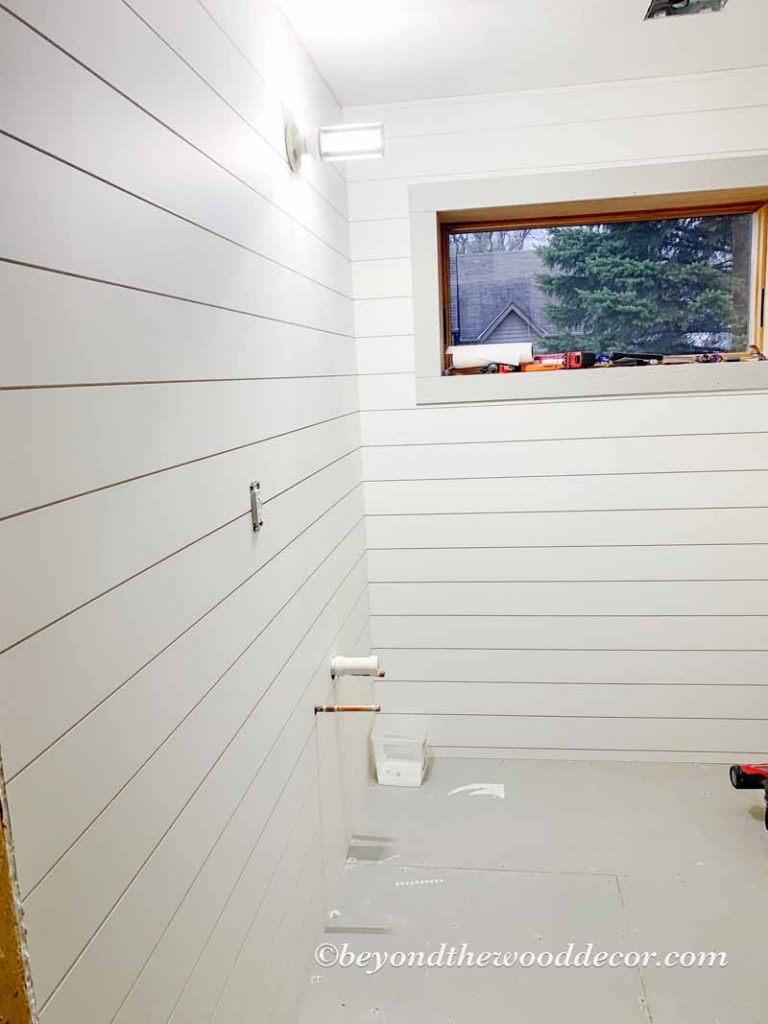 Floor was next!
That was actually very hard to find because I wasn't sure what I wanted. Flooring you have so many choices and laminate has come such a long way now and you can even find some waterproof so it was a hard decision. But once I saw this planked tile I fell in love instantly. WINNER!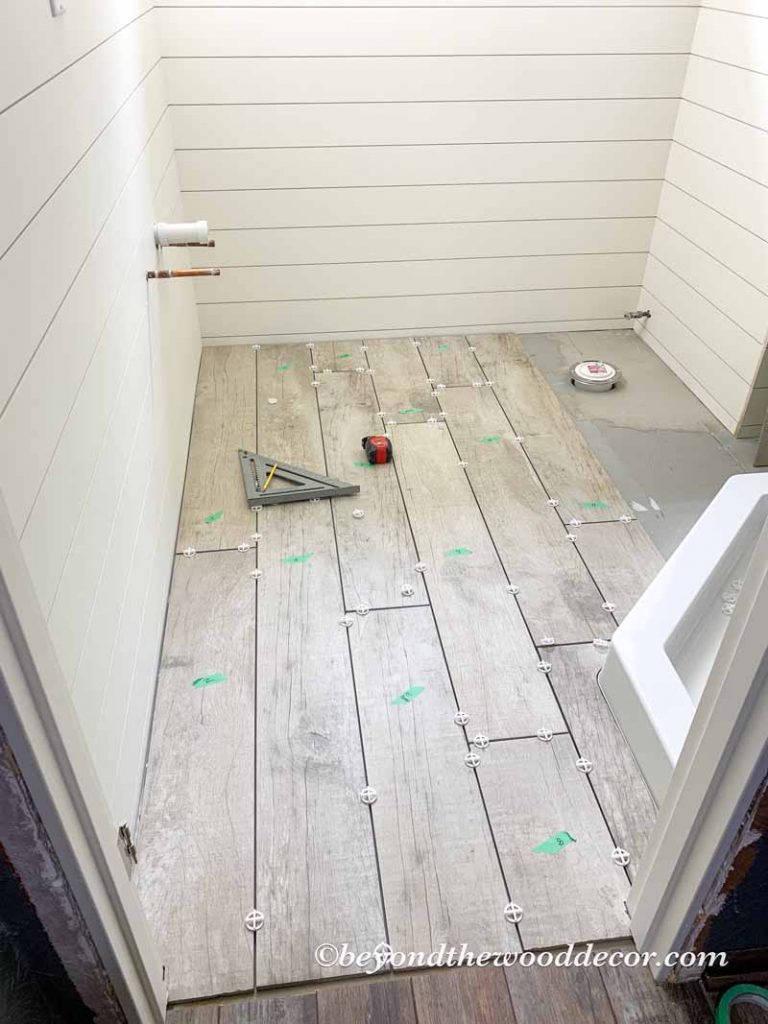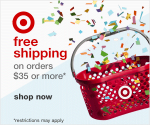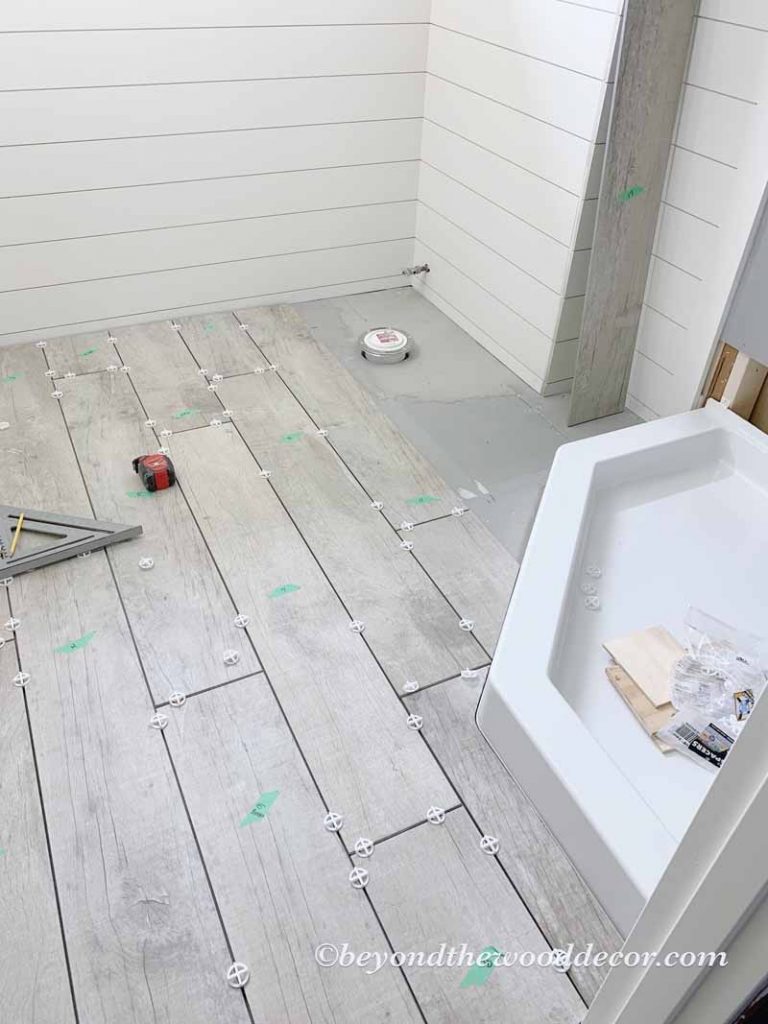 Using dark grey grout really was the perfect contrast and I love how it tuned out!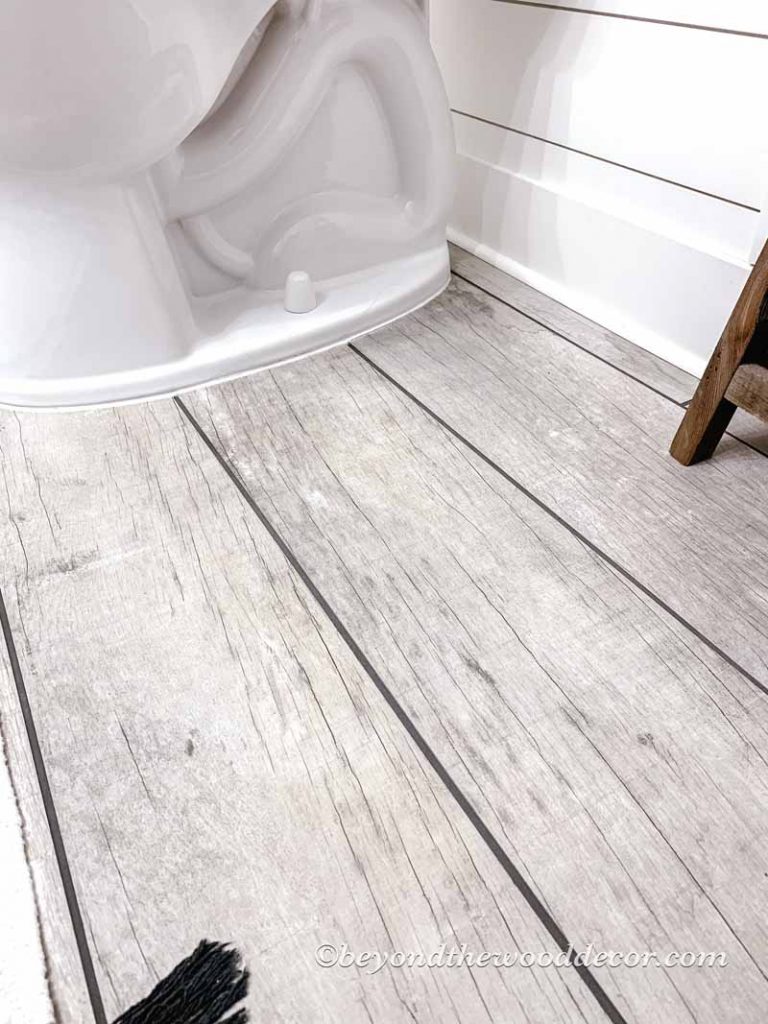 Final Touches
Entering the finish line and I couldn't be happier. I also wanted a very unique toilet paper roll holder so I made my own. Yes, it's different, just the way I like it!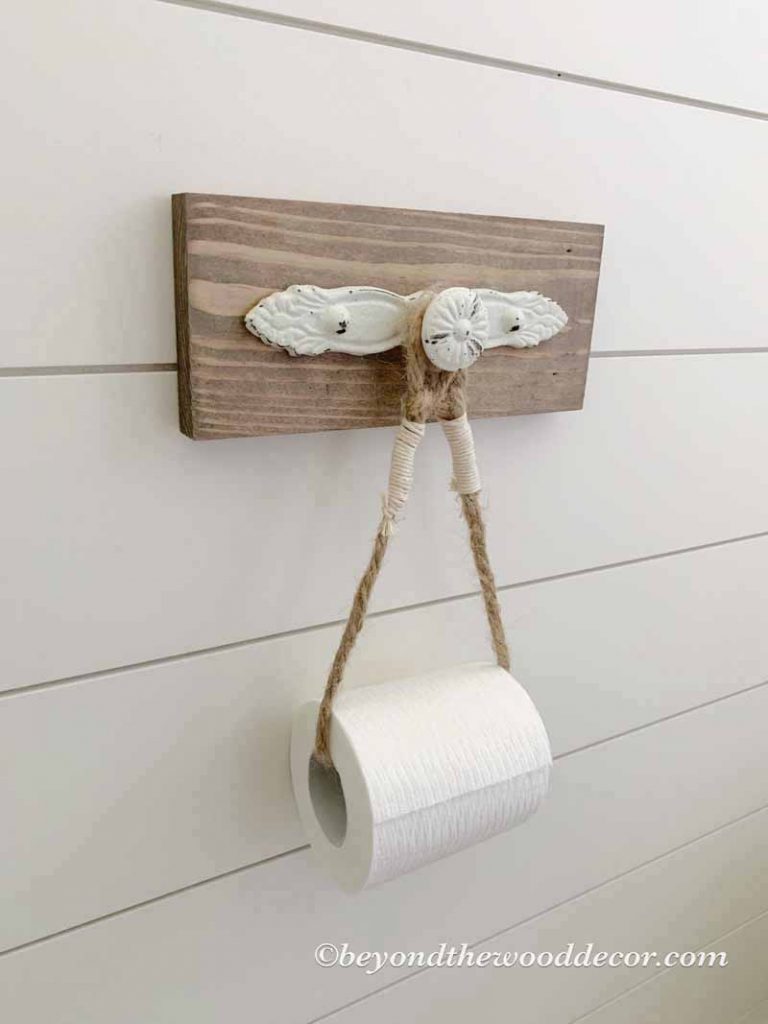 Of course, I had to make a few more things of my own like the soap dispenser, wood valance, and bathroom sign. These finally touches pulled everything together.
Final Reveal
Here is the end result on this bathroom makeover project and I am so happy with everything!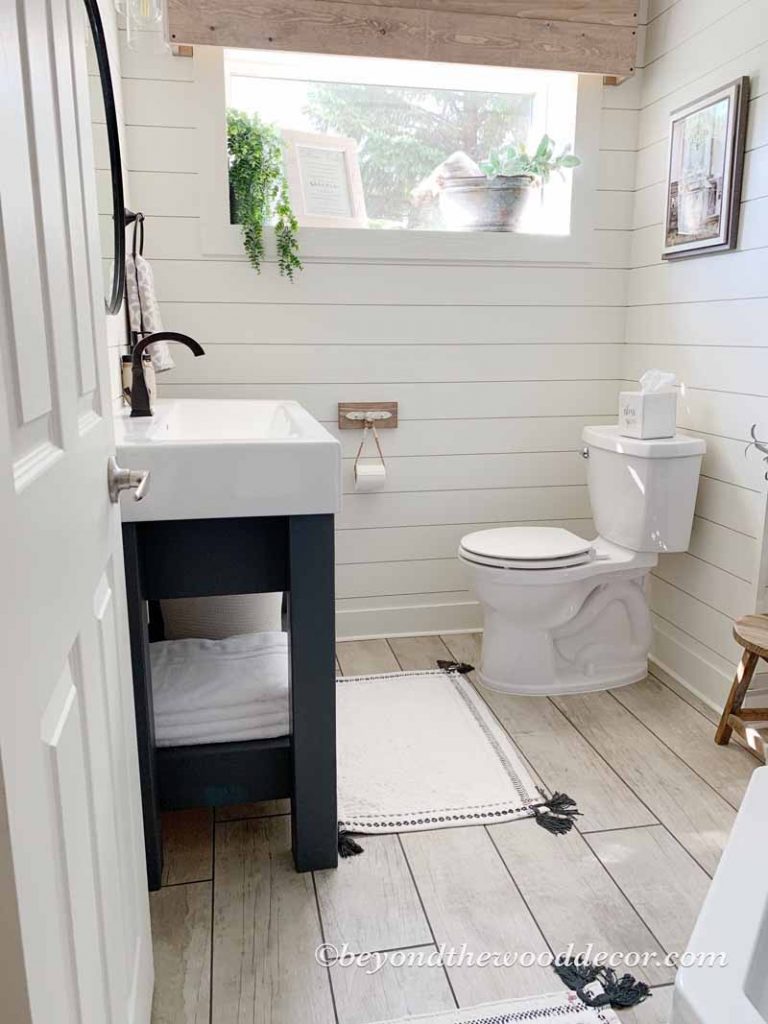 The black round mirror is from Amazon and I absolutely love it.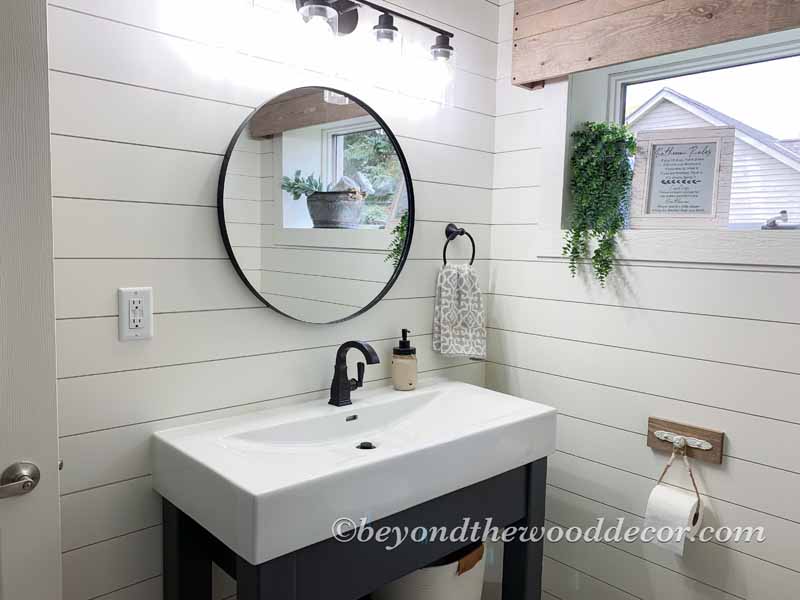 The white coil rope basket is from Target and holds extra toilet paper rolls and is perfect for that.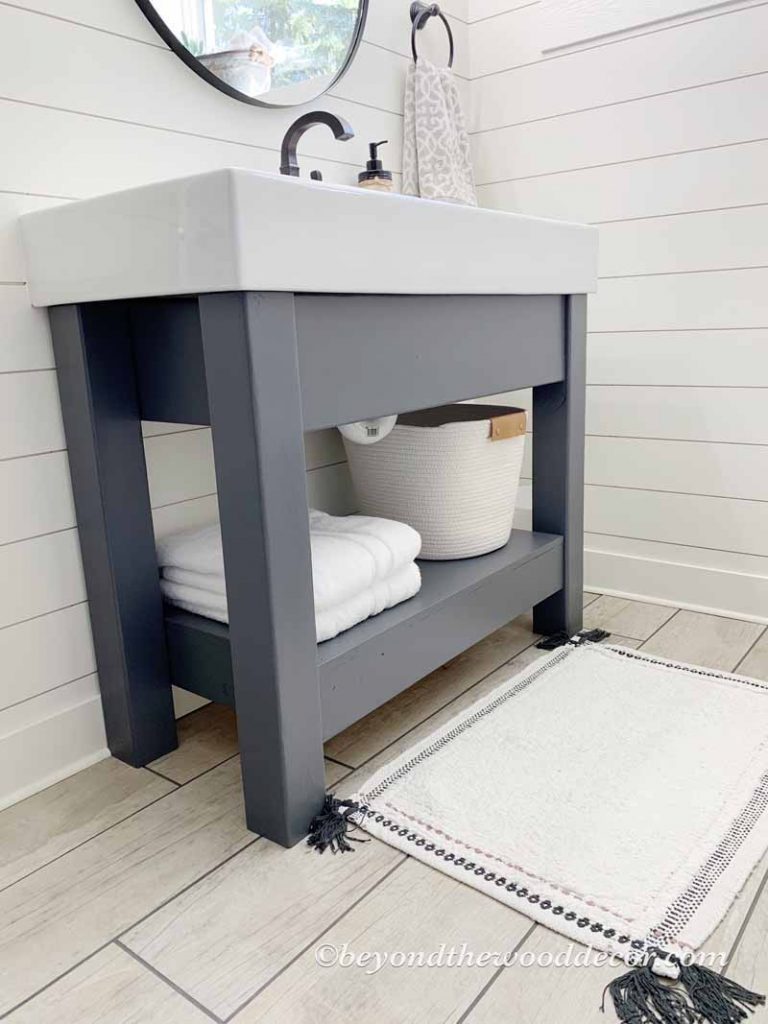 If you are interested in this light bar which is my favorite, I did get it on Amazon here!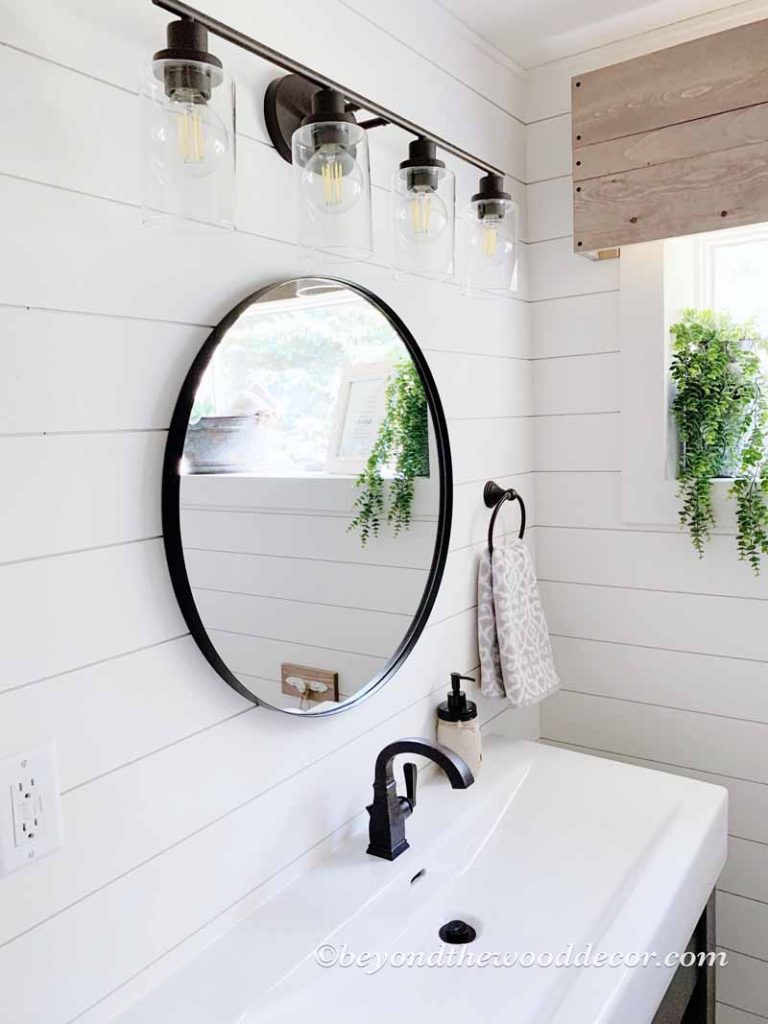 The picture on the left below I picked up last year from Kirklands.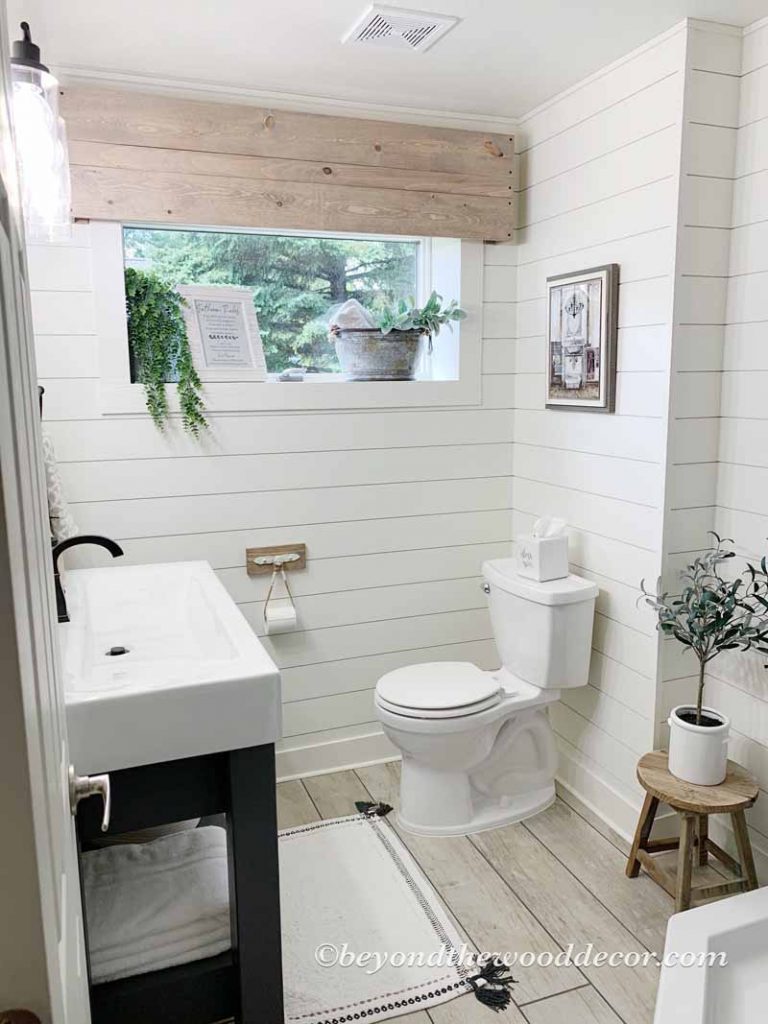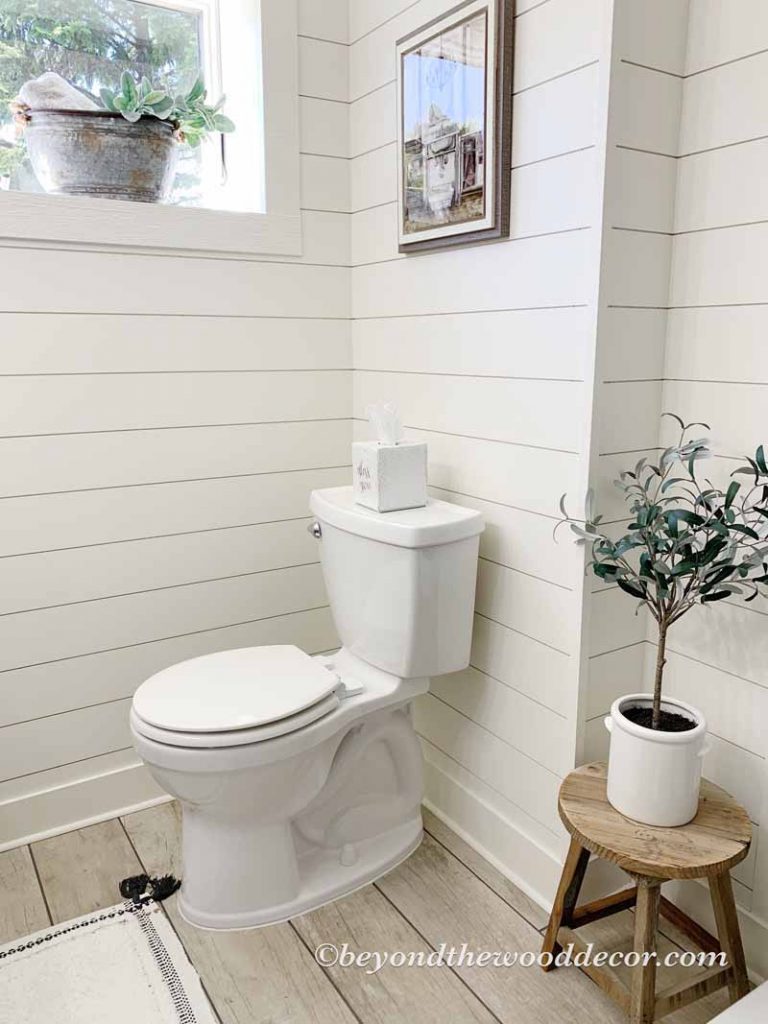 I love these rugs I picked up from Target. I mean look at those tassels! Just so cute.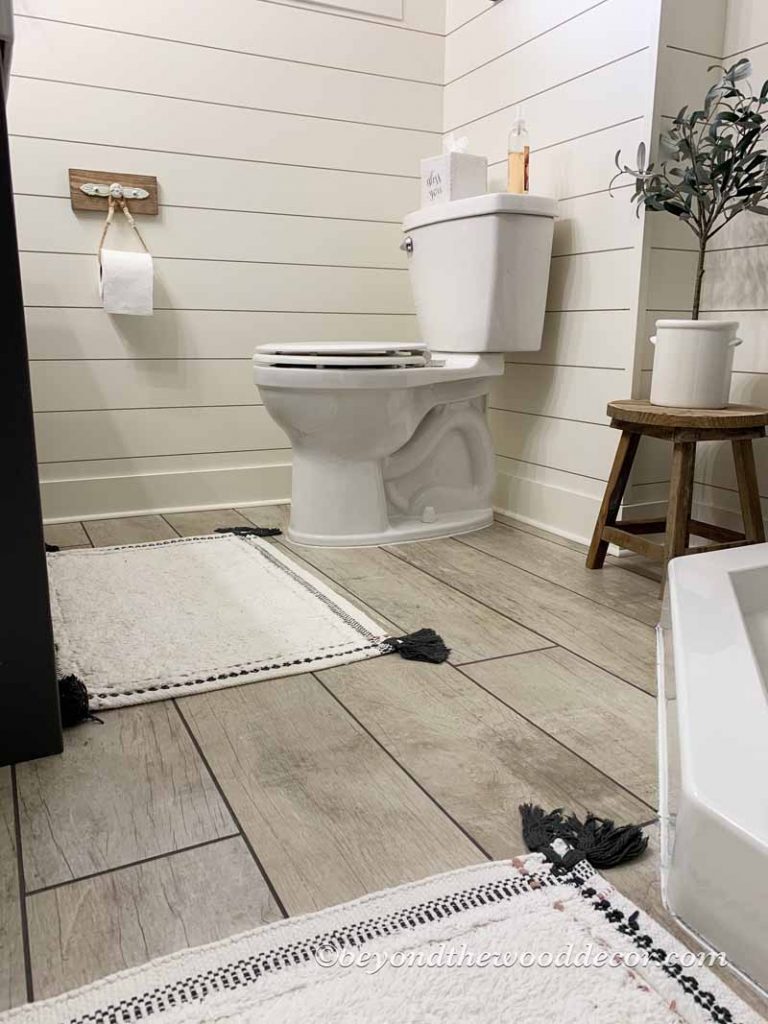 What a difference hey? Here is the before and after side by side and I cannot believe how light and bright this room is.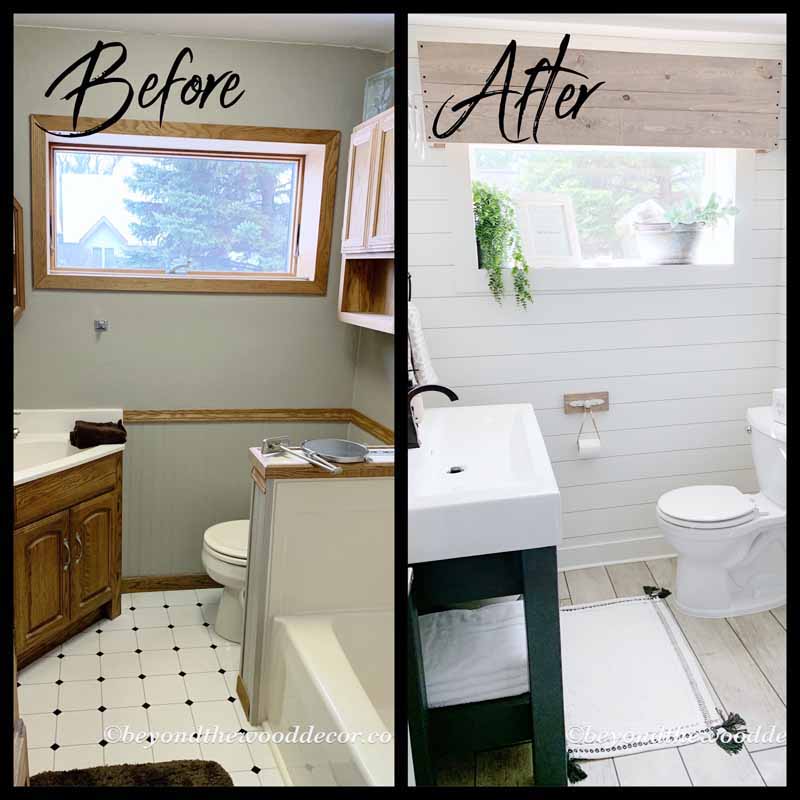 This was just one of the many projects we did during quarantine. The rest are much smaller and I will share them in the coming weeks.
Thanks so much for hanging out with me today! I hope you all enjoy the rest of your day and this makeover gave you some inspiration and ideas for your own space!
xoxo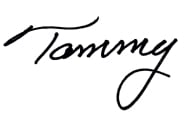 Note: this post may contain affiliate links