Guess what, I am so excited you are here!
Let me tell you a little bit about me. My name is Tammy and I am the wife (since May, 1982) to my  AMAZING hubs Rick. He has always inspired me to do what I want and allowed me to follow my dreams. I am "mom" to our three children, Angie, Kristi, Jenni and their spouses Nick, Tanner and Alan. I am also "nana" to my granddaughter's Ava and Kaylee, and my newest grandson Ellis, as well as "momma" to our dog Kenzie, who complete our circle of love.
In August, 2014 I left my 16 year job as an office manager to pursue my passion of designing and creating home decor. Wood is my material of choice as I have watched my hubs for so many years create so many things and I learned so much from him. And because he had so many tools already I thought, hey, I can do this as I have him right here to teach me when questions come up. Right?! Oh yeah, I am up for the challenge LET'S DO THIS!
Many ask about the company name, how it came about. It was a team effort with my family but the final one I picked was submitted by my son-in-law, Nick.  In the business aspect I do so many things with wood but yet outside of work so much DIY and renovating in our home so the name Beyond the Wood fit perfectly. I love the name and everything took off from there.
I LOVE working on projects and designing for others but I also find great joy in decorating and updating our 1950's home. Hubs and I together, work on projects and I am excited to share them here on the blog. I find inspiration in the little things and that is when the thoughts and ideas come to life. My "to do list" is forever long so be sure to check back often. I am truly excited to share my DIY projects, tips and tricks for decorating on a budget with you.
While you are here if you are interested in knowing when I have something new to share click here to follow my blog and you will automatically get an email each time I post. That way you won't miss a thing!
Thanks for stopping by and I hope you'll come visit me again!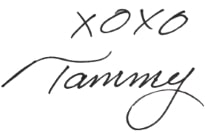 Be the first to hear about new blog posts when they appear. I will be offering tips and tricks on decorating on a budget. Also, projects in my own home or DIY's you won't want to miss. If you subscribe to my newsletter I will give you a FREE printable to thank you for your support! 
If you are interested in what we are up to or want to follow along with updates in our 1950's home you are in the right place. We will also share some tips and tricks on decorating and so much more! Just click here to get to the blog.  You can also find us on social media below.